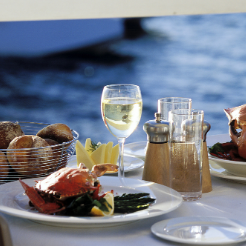 Help is on the way for Talbot County's restaurants!
On October 22, Gov. Larry Hogan announced a $250 million relief package for Maryland businesses, including $50 million for a Restaurant Relief Fund. Each county received an allocation based on the number of restaurants in its jurisdiction.
Talbot County received a total portion of $531,350 to distribute to restaurants and opened its online application portal on November 12. The deadline to apply is November 30.
Each jurisdiction was encouraged to develop its own criteria for the grant. "We tried to streamline the application process and make this funding available to as many businesses as possible," says Cassandra Vanhooser, director of economic development and tourism for Talbot County.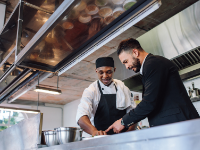 Qualifications
To qualify, the applicant's food business must be located in Talbot County and be licensed by the Talbot County Health Department. The sale of food and beverage must be the applicant's primary business, and food must be prepared on-site. The restaurant or food business must have been in operation since January 2020 and must be open for business at least 180 days per year during a normal business year.
Having applied for and received other grant funding does not affect eligibility for this grant. A restaurant may receive a grant allocation from this Talbot County Restaurant Relief Fund even if it has already received funding through the Talbot CARES Emergency Relief Grant Fund.
How the funds can be used
"As with the CARES grant, the Restaurant Relief Fund grant must be used for expenses incurred between March 16, 2020, and December 30, 2020," Vanhooser notes. "The money also must be used for expenditures that have helped or will help the business stay open."
Qualifying expenditures include working capital, such as rent, payroll, and job training; purchase of equipment and services to expand outdoor dining, including tents, heaters, warmers, and carts; infrastructure improvements, such as HVAC system upgrades; technology to support carryout and delivery; purchase of PPE and disposable food containers and utensils; and sanitization services.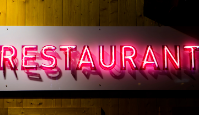 The total grant for each recipient will be determined by dividing total amount of allocated funds by the number of eligible applicants. The money must be distributed before December 31.
"Statistics show that the restaurant industry has been disproportionally affected by the COVID-19 public health crisis," Vanhooser says. "We are grateful to Gov. Hogan for his support of businesses in Maryland during this unprecedented crisis, including our restaurant industry, and are pleased to be trusted to deploy these resources quickly."
For more information about this and other business resources, contact Cassandra M. Vanhooser, Director, Talbot County Department of Economic Development and Tourism, at (410) 770-8000 or via email cvanhooser@talbotcountymd.gov.