The Talbot County Department of Economic Development and Tourism will again team up with the Waterfowl Festival to host Coffee and Conservation, a networking event to celebrate the opening of the festival's 51st year.
Sponsored by The Arc Central Chesapeake Region, the breakfast event will be held in the Waterfowl Art Pavilion, across from the Waterfowl Building on South Harrison Street from 8:30-10 a.m. on Friday, Nov. 12. The event connects the business community with the Waterfowl Festival and celebrates the business of conserving the region's abundant environmental resources.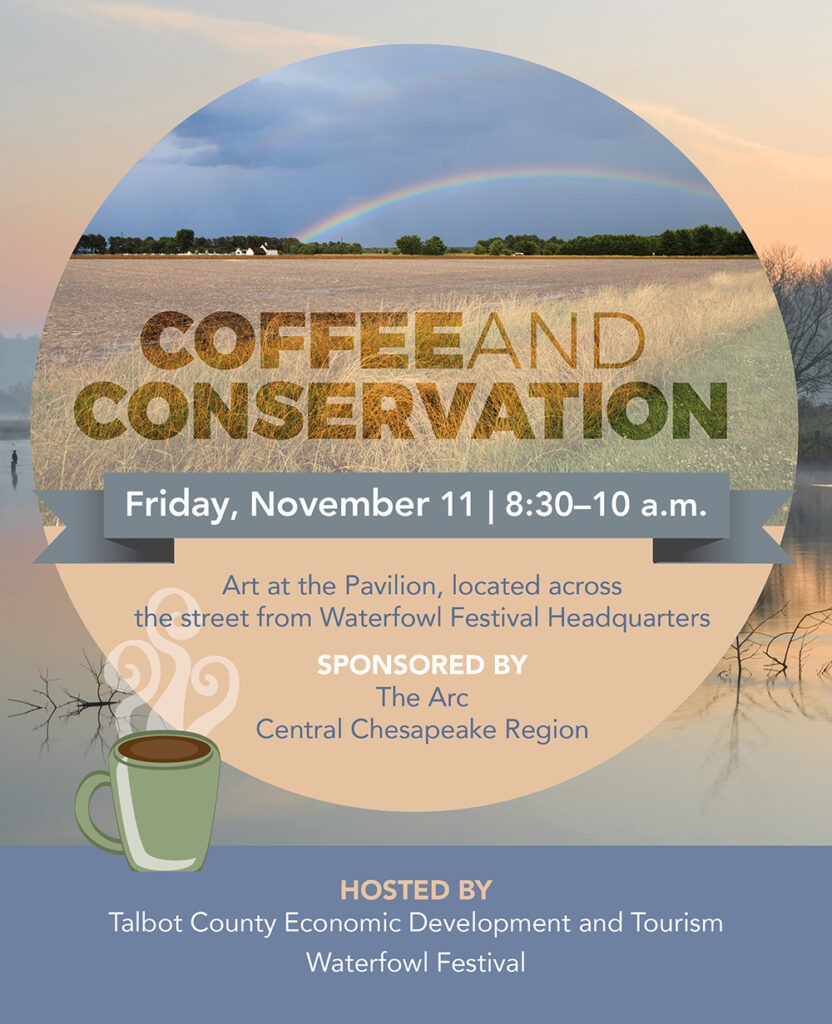 For 51 years, the Waterfowl Festival has been a boon to the local economy, bringing thousands of visitors to Talbot County to local shops, restaurants, and hotels. In 2019, the festival attracted more than 15,000 attendees with 45% visiting from more than 50 miles away. Excluding the cost of festival admissions, these visitors spent a total of nearly $3 million on various goods and services within Talbot County economy.
The festival generates an economic impact of $3.5 million. Talbot County retains about 74 cents of every dollar spent locally by festival visitors and organizers. Waterfowl Festival-initiated spending generated $787,000 in tax receipts, including $357,000 in federal receipts and another $429,000 in state and local tax receipts.
At 9:45 a.m., attendees are invited to walk over to the Waterfowl Building for the Festival's Flag Raising Ceremony at 10 a.m. in honor of Veterans Day. Easton High School Junior ROTC will present the colors.
For more information, contact the Talbot County Department of Economic Development and Tourism at (410) 770-8000.