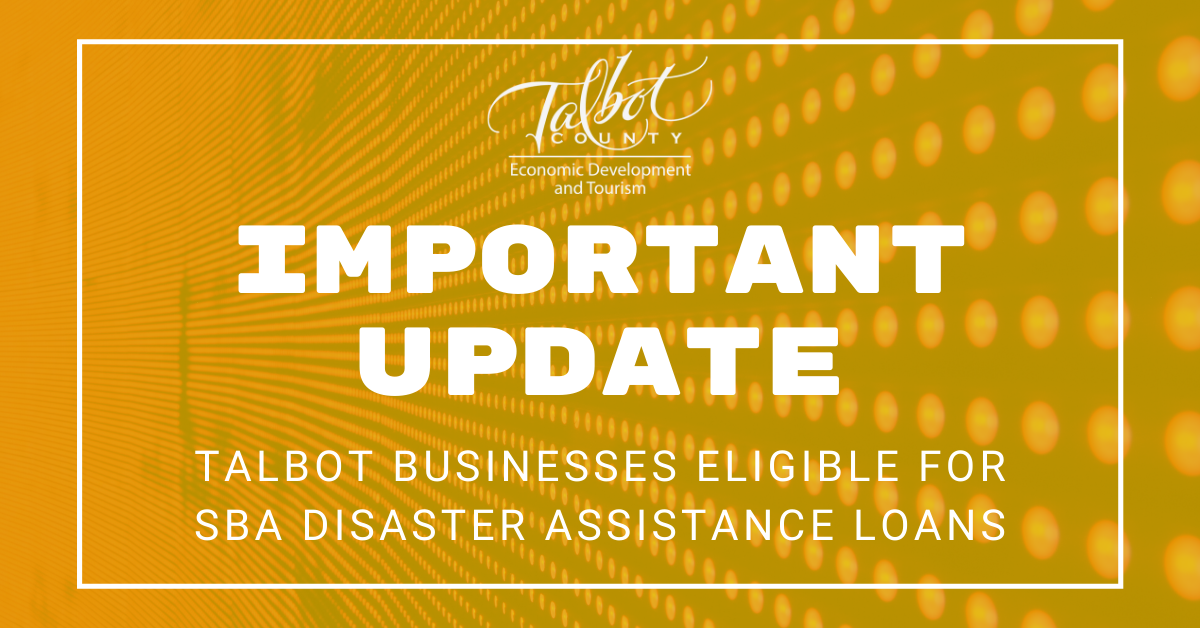 Relief is on the way for Talbot's businesses.
On Thursday, Gov. Larry Hogan announced that Maryland has received official designation from the U.S. Small Business Administration to participate in its Economic Injury Disaster Loan program. This allows small businesses in all Maryland jurisdictions impacted by the COVID-19 pandemic to apply for low-interest federal disaster loans.
Businesses can apply for a loan to pay bills, payroll, and accounts payable, with long-term payments stretching up to 30 years. Small businesses and private non-profit organizations can apply directly to the SBA.
Click here to download the SBA Loan Fact Sheet from Maryland's Small Business Development Center
Maryland Department of Commerce:  www.businessexpress.maryland.gov/coronavirus
Guidance for Businesses from the CDC: www.cdc.gov/coronavirus/2019-nCoV/index.html