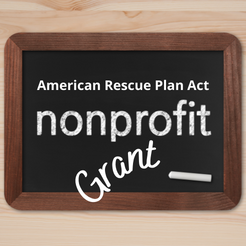 The Talbot County Council is accepting applications for a grant program for nonprofit organizations that will be funded by the American Rescue Plan Act. 
"Every county and municipality in the country received funding from the American Rescue Plan Act," says Councilman Pete Lesher. "Our ARPA survey results show that our citizens wanted us first to fund rural broadband, as well as heath care and emergency services infrastructure, followed by using a portion of this funding to help those in need. Funding nonprofits that are already working in this arena follows this mandate."
Nonprofit organizations may apply for up to $25,000 for program development and training costs, business materials or inventory, and the purchase of equipment related to programs that assist underserved Maryland populations. They may also use the funds to offset normal business expenses such as rent or mortgage payments, utilities, and payroll.
Nonprofits focused on the economic recovery of Maryland communities, and on the health, human services, and housing of underserved populations will receive priority ranking.
To be eligible to apply nonprofits must have a physical location in Talbot County and be in good standing in the State of Maryland. The funds cannot be used for expenses that have already been supported by COVID-19 relief or other funding.
Applications must be submitted by August 1, 2022, and can be found online at TalbotWorks.org. For more information, call (410) 770-8000.