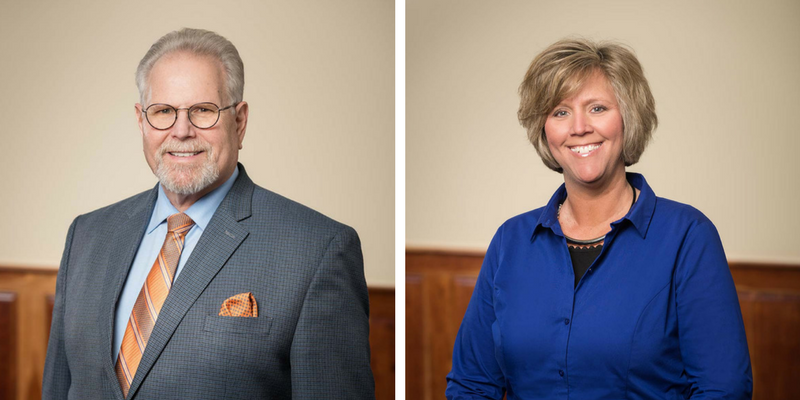 The Talbot County Economic Development Commission has elected Alan I. Silverstein and Jacqueline D. Wilson to serve as chairman and vice chairman in 2018. Timothy Jones is the outgoing chairman.
Silverstein is the president and CEO of the Talbot County Chamber of Commerce, a position he has held for the past 18 years. He also serves as a member of the Easton Town Council, representing the residents of Ward 1.
A native of Long Island, New York Silverstein earned a bachelor's degree in secondary education from the University of Northern State in Aberdeen, South Dakota. He is also a graduate of the U.S. Chamber of Commerce Institute of Organizational Management and the Economic Development Institute at the University of Oklahoma in Norman, Oklahoma.
Silverstein serves on the Talbot County Tourism Board, Talbot Family Network and Upper Shore Transportation Advisory Group, Mid-Shore Regional Council CEDS Committee, and the Maryland Capital Enterprises, Inc. Board of Directors. He was honored as Chamber Executive of the Year in 2009 and is a Shore Leadership graduate in 2000. He and his wife Karen reside in Easton. Their son Brandon also resides in Easton with his wife, Suzanne.
Wilson has worked in the banking industry for 24 years and currently serves as the vice president of lending at Provident State Bank.
She is a graduate of Saints Peter and Paul High School and earned a bachelor's degree in Business and Finance from Mount St. Mary's College in Emmitsburg. She began her banking career in the loan department of Easton Bank & Trust Company. Wilson is active in the Rotary Club of Easton where she received the Donald F. Osburn Club Service Award in 2014 and the Alfred B. "Tim" Kagan Duz Award in 2015. She served as the club's president in 2011 and is currently serving as president of the club's Youth and Community Fund Board. Wilson co-chairs Rotary's Flags for Heroes initiative.
A past chair person of the Festival of Trees, Wilson also serves as vice president of the Friends of Hospice board and serves on the board of FACES—Faithful Advocates for Catholic Education on the Shore. She is a 2002 graduate of Shore Leadership and was named by the Talbot Chamber of Commerce as Business Woman of the Year in 2016. Wilson and her husband Craig live in Easton. They are the proud parents of two daughters — Kelsey who resides in Easton and Lauren, a senior at Furman University.