UM Shore Regional Health officially filed a Certificate of Need application on Jan. 6 with the Maryland Health Care Commission for the project. We asked University of Maryland Shore Regional Health President and CEO Ken Kozel to answer questions regarding the Regional Medical Center at Easton project.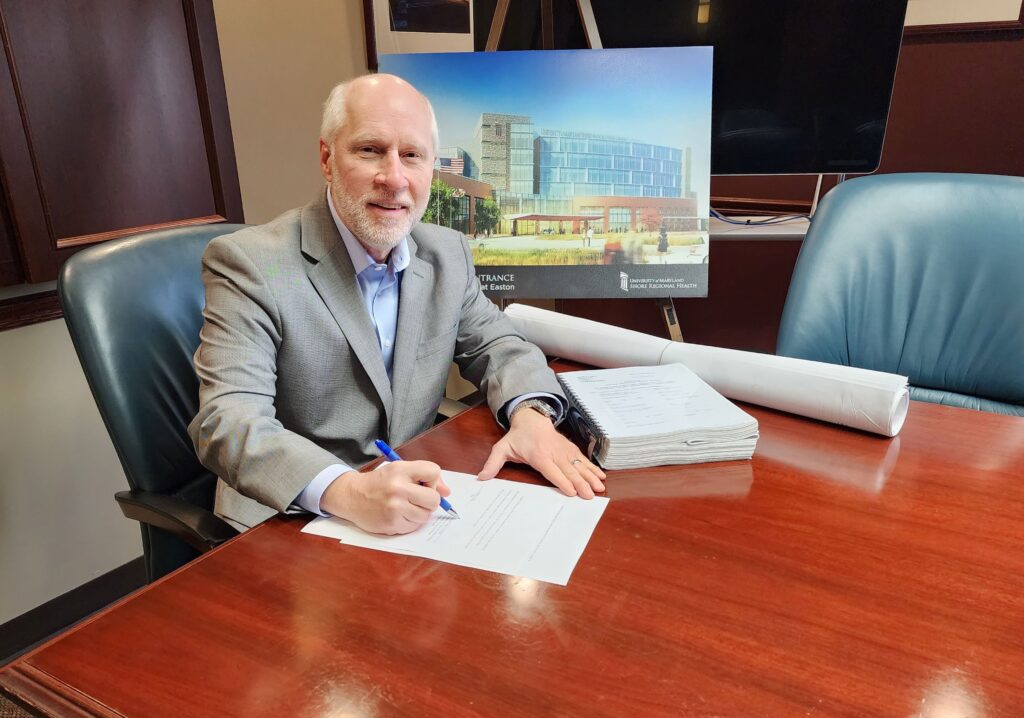 TW: What is UM Shore Regional Health's vision for a new medical center?
KK: Since Shore Health System's affiliation with UMMS in 2006 and subsequent merger with Chester River Health System to form UM Shore Regional Health in 2013, UM SRH and UMMS leaders have worked with community partners to develop an integrated facility and clinical service delivery plan that reimagines and improves health care delivery across our five-county region.

We have spent the last several years making investments in key projects such as the freestanding medical facility in Cambridge, the rural hospital designation in Chestertown, several medical pavilions, stand-alone emergency departments and urgent care centers. We also have accomplished numerous major health care technology and equipment upgrades that have enabled residents to access a wide array of health services close to their homes.

The new Regional Medical Center in Easton is the most significant of the projects identified in our decades-long plan. It will serve as a replacement for the current hospital on Washington Street, replacing a facility built when health care was rooted in paper records and analog equipment, with a LEED-certified building designed to accommodate state-of-the art computerized and robotic equipment.

The long-term strategic vision is for the new site to be a medical campus, where various inpatient and outpatient medical services will be more accessible for residents of our service area. Accordingly, the facility and campus' ability to meet current demands but also to adapt and expand, as needed, are important considerations for the project. Adaptability is considered especially important in light of the recent lessons learned from the COVID-19/Flu/RSV "tripledemic" about the need for hospitals to accommodate surge capacity and other unforeseen changes in volume.

Through UM SRH's partnership with UMMS, we are building upon our long tradition of excellence in patient care and innovation to be leaders in the transformation of health care statewide.
TW: Can you explain the Certificate of Need (CON) process and what's next in the timeline for approval?
KK: The Maryland Certificate of Need ("CON") program is intended to ensure that new health care facilities and services developed in Maryland are needed and that those approved will be cost-effective, high quality, geographically accessible and financially viable. It is also important that new facilities will not negatively impact other health care facilities and services already in existence.

UM SRH's CON was submitted to the Maryland Health Care Commission (MHCC) on January 6, 2023. Over the coming months, we expect to have clarifying question-and-answer sessions with the MHCC before a decision is made. We anticipate this could take up to 12 months.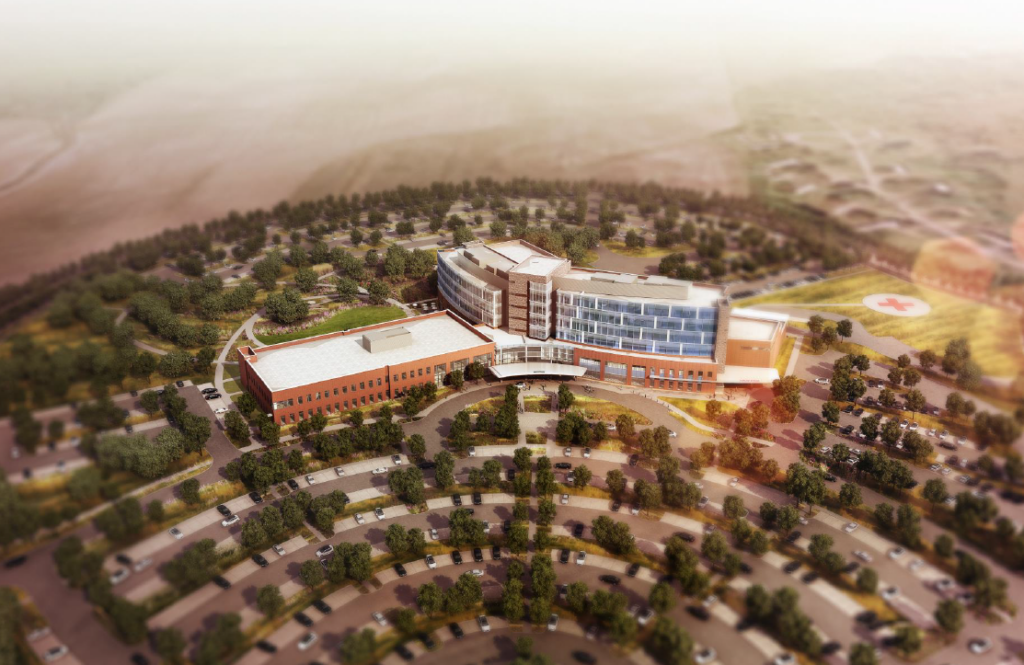 TW: The shortage of health care workers is a nationwide problem. Will a new facility help UM Shore Regional Health recruit more doctors and nurses to Easton?
KK: Health care provider shortages are a concern across the nation and something that UM SRH takes very seriously. A facility constructed with the newest cutting edge technology, larger treatment spaces, and more efficient layouts will certainly help attract new providers.

In addition, UM SRH is continuing to work with UMMS and higher education institutions on initiatives to attract and retain providers. These include rural residency, tuition reimbursement and scholarship programs.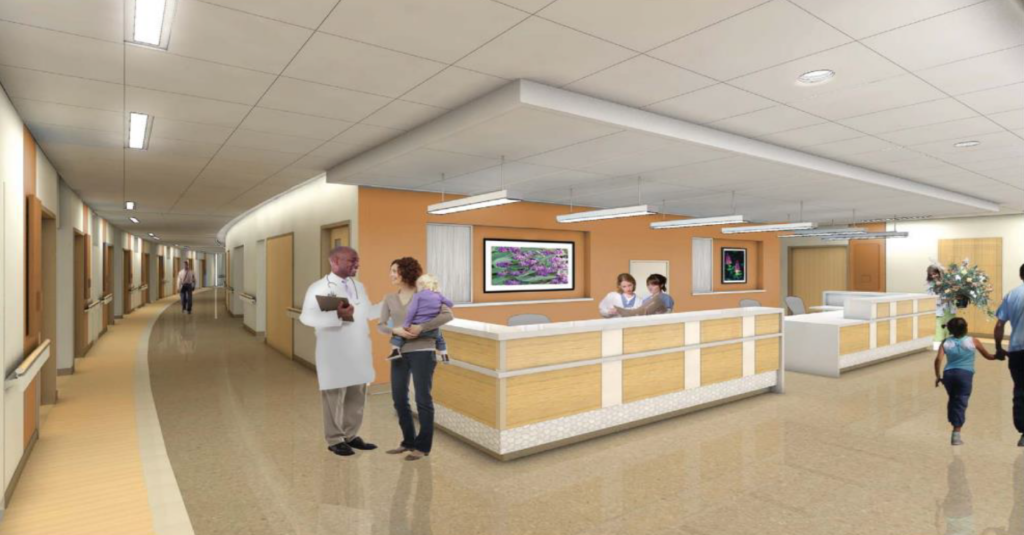 TW: Will a new facility help UM Shore Regional Health provide new or expanded services to patients?
KK: The new facility is designed with efficiency and state-of-the-art technology as core design elements. Units themselves are designed to be as streamlined as possible, with patient rooms large enough to treat patients we have difficulty treating today due to space limitations. Likewise, our operating room suite design and layout will be sized appropriately to accommodate robotic and advanced surgical equipment, thus providing advancements in procedures performed in our OR's. Flexibility is key, allowing for accommodations to meet the space needs of future services not envisioned today. By building flexibility into our design, we are better prepared to advance our services to meet the changing needs of our community.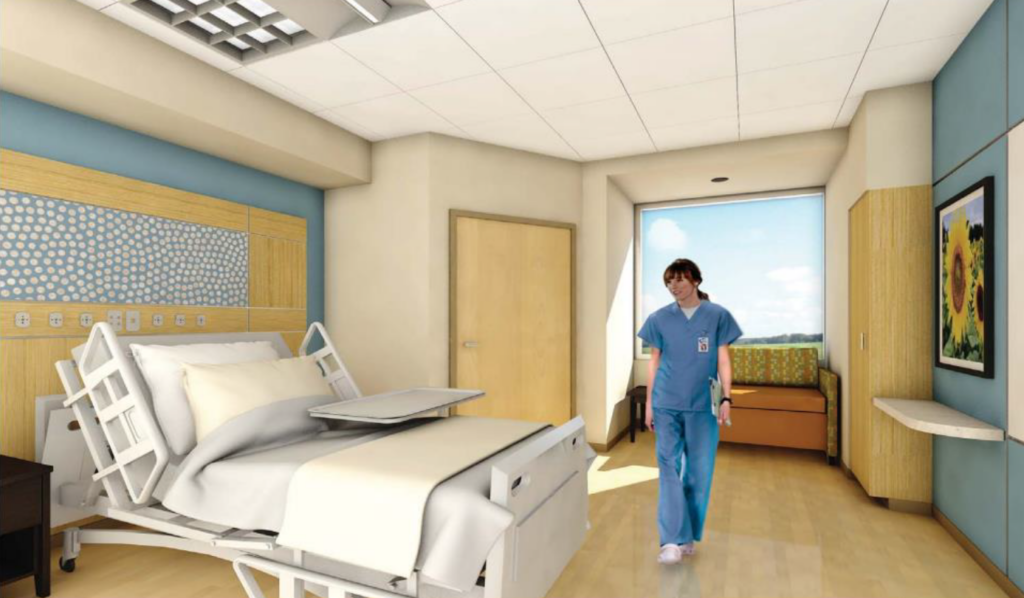 TW: The relocation of the Easton hospital will open up an important redevelopment opportunity in downtown Easton. What will happen to the old hospital site?
KK: UM SRH appreciates the importance the existing hospital site has toward further development in the town and county. As with other major mid-shore projects, UM SRH will work toward finding a solution that benefits the community and the hospital, as it is one of our most valuable capital assets. While we have not yet determined the use of the existing campus, we plan to convene a special study group to begin the process of planning the disposition of the existing hospital site as we get closer to the approvals necessary to begin construction.
Related: Certificate Of Need Officially Filed For New Regional Medical Center
Related: Kozel Headlines Let's Talk Business Speaker Series on March 6
---
Never Miss Talbot County Business News: Subscribe to Talbot County Economic Development and Tourism's Talbot Works newsletter here.