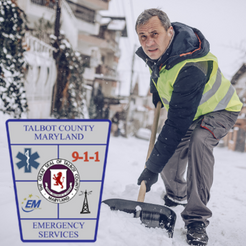 Winters on the Eastern Shore are usually just wet and gray, but changing weather patterns can bring surprises that hamper business operations.
Winter hazards such as snow, freezing rain, ice, wind, and flooding can disrupt business operations and, worse, damage property or cause injury to customers and employees. Preparation is the key to success.
"As we enjoy the fall season, now is the time to prepare for the winter months to come," says Geneva Schaffle, emergency management coordinator at the Talbot County Department of Emergency Services.
"Completing small preparedness activities now will go a long way during a winter storm and other emergencies," she says. "Replenish your emergency supply kits with winter items, make your emergency plans, and prepare your business now so you are ready when cold weather arrives."
The Federal Emergency Management Agency and other organizations offer guides and resources to help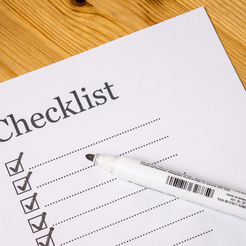 businesses prepare for cold weather. Here are some suggestions to help you plan for winter.
Assess your risk for issues such as slip and fall injuries, road closures, and absenteeism caused by school delays and closures that may impact. Having contingency plans can help prevent problems during a cold weather event.
Assign responsibilities to workers now so they know whose job it is to deal with keeping parking lots and sidewalks clear, communicating closures to employees and customers, and handling issues with vendors, landlords, and insurance providers.
Stock up on supplies such as sand or deicer, flashlights and batteries, snow shovels, and brooms. When the snowflakes fall, local stores can quickly sell out of supplies to keep sidewalks and parking areas clear.
Check your smoke detectors when you change your clocks. Let Daylight Saving Time be a reminder to change batteries in smoke detectors and carbon monoxide (CO) detectors, and to check for problems with your fire extinguishers.
The U.S. Small Business Administration offers a free winter weather preparedness checklist to help businesses identify operational areas most susceptible to winter hazards and how to minimize damage.
Stay Tuned
Perhaps most important, businesses should stay abreast of changing weather conditions. Local new outlets can help, but Talbot County can also send information directly to your phone.
The Talbot County Department of Emergency Services offers free citizen alerts to keep residents informed about emergencies and important community news. Those who sign up can receive time-sensitive messages to their home, mobile or business phone, and/or email addresses. The information provided will only be used for emergency alerts and kept confidential.
More information can be found at talbotdes.org.
Understand the Terminology
It's helpful to know the terms the National Weather Service will use when threatening weather is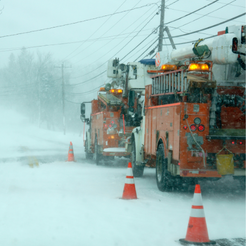 predicted. Below are some common terms.
Winter Storm Warning. Issued when hazardous winter weather in the form of heavy snow, heavy freezing rain, or heavy sleet is imminent or occurring. Winter Storm Warnings are usually issued 12 to 24 hours before the event is expected to begin.
Winter Storm Watch. Alerts the public to the possibility of a blizzard, heavy snow, heavy freezing rain, or heavy sleet. Winter Storm Watches are usually issued 12 to 48 hours before the beginning of a Winter Storm.
Winter Weather Advisory – Issued for accumulations of snow, freezing rain, freezing drizzle, and sleet which will cause significant inconveniences and, if caution is not exercised, could lead to life-threatening situations.
For more information, visit talbotdes.org or find them on Facebook at www.facebook.com/talbotdes.