When Santo Grande moved to the Eastern Shore in 1975, his parents thought he had moved "to the middle of nowhere." Little did they know he had a divine appointment to build one of the largest nonprofit agencies in the region, serving people with disabilities, the elderly, the economically disadvantaged, and those in need of transportation.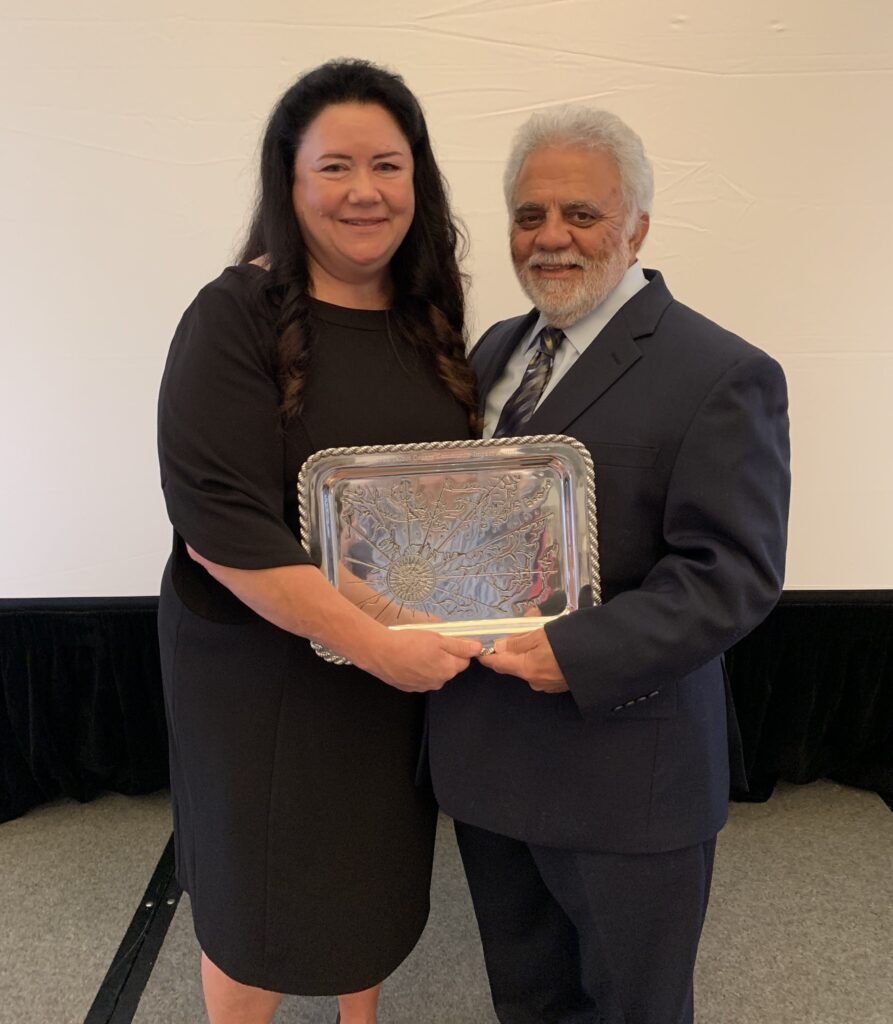 Over the past 47 years, Santo Grande has grown Delmarva Community Services from a staff of three with a $75,000 budget located in the basement of a church in Cambridge to a juggernaut with a staff of more than 300, an operating budget of $20 million, and a 30-acre campus. The non-profit now serves an area that covers the entire Delmarva Peninsula, including Talbot County.
In addition to offering transportation to hundreds of thousand trips to the citizens of Caroline, Dorchester, Kent, and Talbot counties, the organization operates 30 group homes in Maryland and Delaware, prepares food for Meals on Wheels and Senior Centers in Dorchester and Talbot, and offers respite services to caretakers in the nine counties of the Eastern Shore.  Delmarva Community Services also provides services for individuals with developmental disabilities and those in need of adult medical daycare.
Outside of his military service, this is the only job Grande has held since graduating college. For his life's work — and the impact he has made on the region — the Talbot County resident received the Community Impact Award given in 2022 to an individual.
A Long and Winding Road
Grande grew up in a close-knit, working-class Italian Catholic family and neighborhood in Philadelphia. "My mother, God bless her, never learned how to drive," he explains. "We took public transportation everywhere. I walked to school for the first eight years, then I took the bus or a trolley to high school."
By the time he graduated from high school, the war in Vietnam was raging. Grande joined the Naval Reserves and worked as a clerk in a field hospital in Da Nang, just 20 miles from the DMZ. From there, he enrolled in Slippery Rock College, with a plan to study education.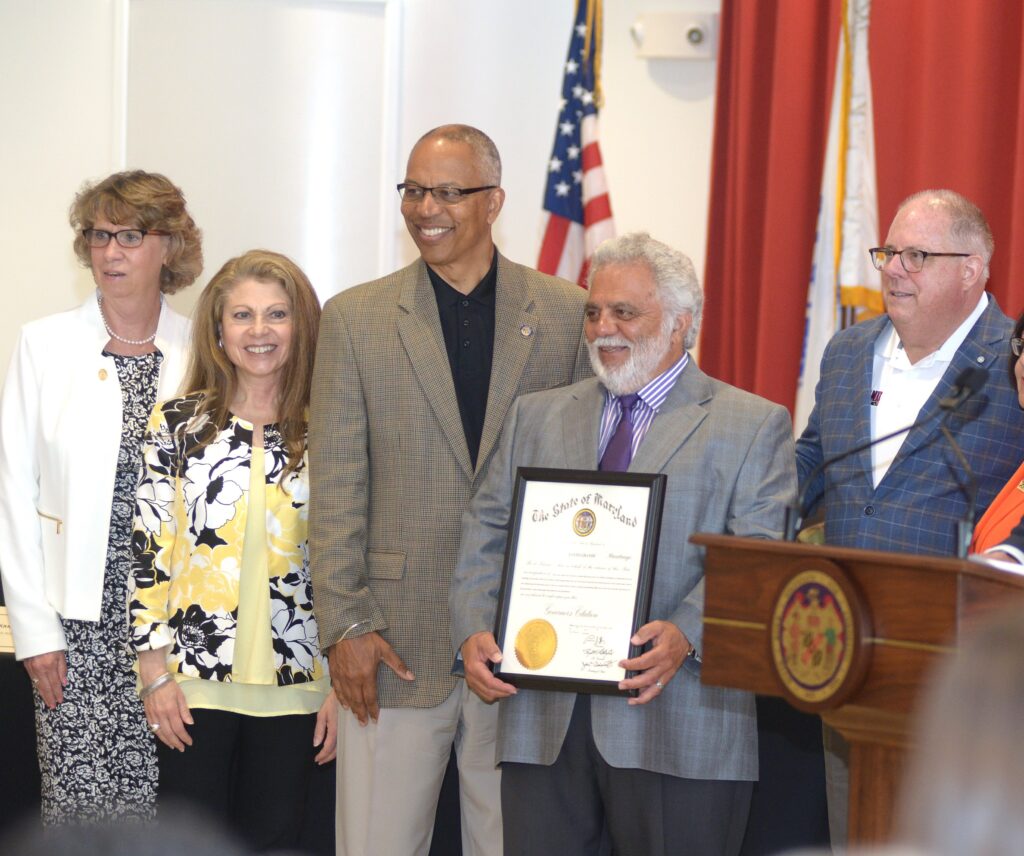 Life had another journey in store for Grande. He ended up with a degree in special education and a job offer with Dorchester County Public Schools.  Instead of accepting immediately, he decided instead to take off on a three-week vacation out west.
When he returned, he inquired again. Instead of the teaching job, he was offered a position managing a group home for the developmentally disabled. Having summers off was appealing to the young graduate, and he asked the obvious question. "What's in it for me? The answer: "You can make of it what you want."
Grande began work in the summer of '75 and never looked back. "They have given me the kind of opportunity that people long for," he says. "It just happens to be a nonprofit. I started with a budget of $75,000 and now have an operating budget of approximately $20 million."
Keep on Rolling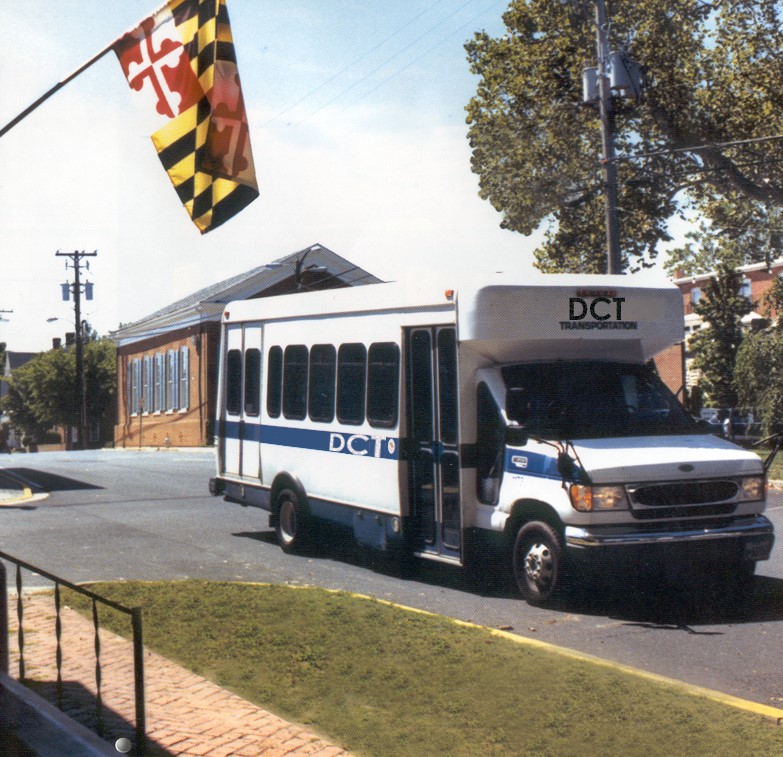 Working with the elderly and disabled gave Grande a unique perspective on the challenges of providing public transportation in rural Maryland. When the opportunity arose, Delmarva Community Services expanded to include Delmarva Community Transit. On any given day, Mid-Shore drivers will see white buses ferrying passengers to medical appointments, grocery stores, and employers across the region.
"If we didn't have these buses running, a lot of people wouldn't be served and would not be able to be healthy either," Grande explains. "We see ourselves not only as a transit provider but almost a health care provider in a sense. We have been able to grow the transportation to better serve the community and really it provides a lifeline for people."
According to experts on the subject, the future of transportation is a service-on-demand model. At Delmarva Community Services, the future is now.
"One of our newest programs is mobility on demand or MOD," Grande notes. "It's a call-in service. Our drivers will pick up a patient for dialysis, for example. Then the same driver will go back, pick them up, and take them home after their appointment."
It's no surprise that Delmarva Community Transit has been recognized as one of the best rural transit services in the country, and Grande sees no reason to stop now. "We are still expanding our services and still finding gaps that need to be filled," he says. "That is what we see ourselves doing in the future as well. We want to be in the position to make that happen."
Grande has continued to grow as a professional too. He has earned a master's degree at age 50 and an Ed.D in education at age 65. "I was always a bit of a late bloomer," he admits with a smile. Grande and his wife Lisa live in rural Talbot County and attend Sts. Peter and Paul in Easton and has two children, Mary Kate and Nick.