The Talbot County Free Library has 50 new hotspots to help library patrons connect to the internet, thanks to funding from the Emergency Connectivity Fund.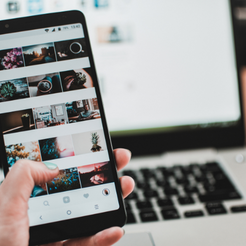 The devices use the Verizon cellular network to bring internet connectivity to citizens who do not have high speed internet at their homes. They enable users to connect laptops, Chromebooks, smartphones, tablets and other WiFi-enabled devices, and can be checked out for up to two months. They also have hotspots that can be checked out for a week.
Internet access allows people to pay bills online, look for employment, and access medical records and educational materials. The internet proved critical during the pandemic when learning, working, and medical visits went online.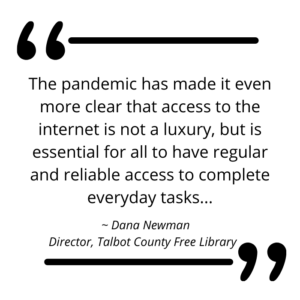 "The pandemic has made it even more clear that access to the internet is not a luxury, but is essential for all to have regular and reliable access to complete everyday tasks such as applying for a job, paying bills, making a doctor's appointment, completing work assignments and research, doing homework, and communicating with family and friends," says Dana Newman, director of the Talbot County Free Library. "The library will continue to look for ways to help residents have easily available access to information on the Internet, and through library eResources."
Library staff will assist patrons who need help placing a hold on one of the hotspots. Each kits comes with instructions, Micro USB cable, and adapter.
For more information or to schedule an appointment, call the Easton branch at (410)822-1626 or the St. Michaels branch at (410)745-5877, or send an email to askus@tcfl.org.