Celebrating Black History Month, Black Business Month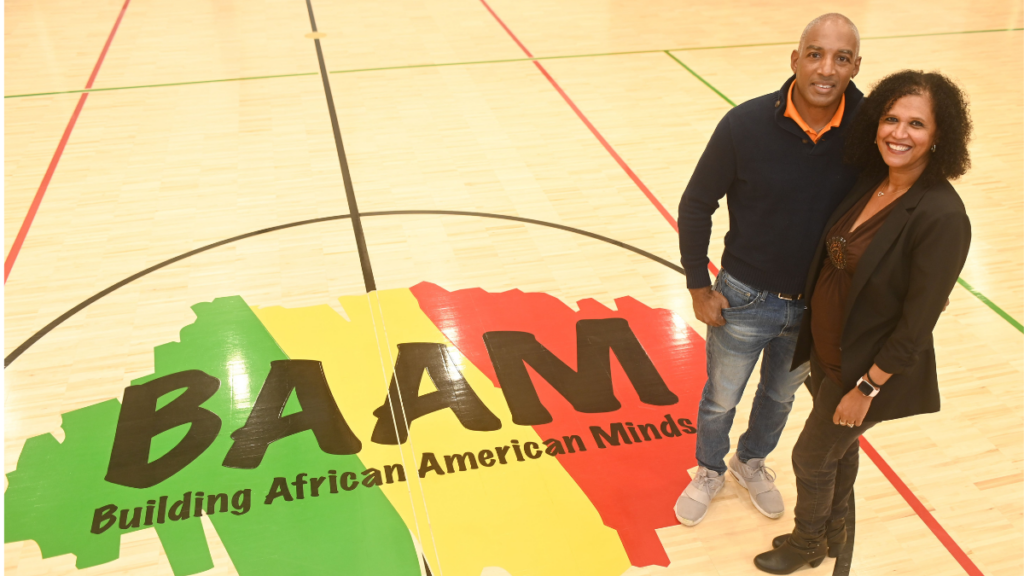 According to the U.S. Census Bureau, approximately two million companies are owned by African Americans. That accounts for about 10 percent of U.S. businesses and 30 percent of all minority-owned businesses.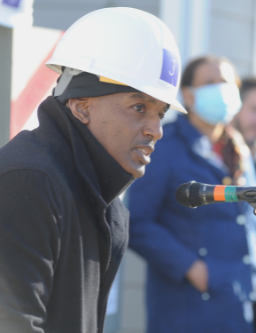 To recognize the contributions that Black-owned businesses make to the Talbot County economy, we caught up with successful entrepreneur Derick Daly. A native of Boston, he visited relatives in Federalsburg with his girlfriend Dina when they were still in college. They both fell in love with the open space and easy pace of the Eastern Shore. When they married, they decided to make it their home.
In 1992, Derick accepted a job as an accountant at Orion Safety Products where he worked for 25 years, while Dina built a career in social services. When it came time to give back to their community, they started a scholarship fund for African American males headed for college.
The scholarship was designed to pay for books and supplies, a gap both Dina and Derick had experienced in college. The couple was appalled when the call for applicants yielded a single qualified candidate.
"When we went to the guidance counselors, we thought we were going to get a list of names and spend a couple of days searching through them," Derick says. "They came back to us with one name, which was kind of startling. Really, only one kid qualified for our scholarship."
That experience was the catalyst for Building African American Minds. Now, 17 years later, BAAM is making a difference in the lives of young African Americans. The couple founded the nonprofit organization in 2005 to help educate, build character, and lay a foundation for success with African American boys.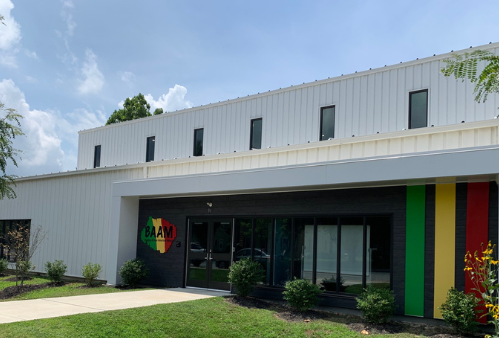 Not only are they now preparing young men for college, but the organization also operates with no debt. The BAAM Athletic Center opened in 2019 and plans are underway for an academic center next door. The first student who applied for their scholarship is now on the BAAM Board of Directors. His own daughter is enrolled in Polaris Village Academy, another organization co-founded by the Dalys.
Dina is now the executive director of BAAM while Derick has moved on to lead Polaris Village Ministries. He holds a B.S. in accounting and an MBA. He has leveraged his business acumen and now owns a number of successful businesses.
Derick is never too busy to help others. We asked him to reflect on being a Black business owner in 2022. Here's what he said.
TW: What advice do you have for other Black business owners?
DD: If there was anything I could share with other Black businesses, it's this. Diversify your portfolio. Once you've mastered one thing, branch out into other projects so you have multiple streams of income.

In our case, we have four or five for-profit businesses, and, with BAAM and Polaris Village Ministries, we have two nonprofit businesses. We have created an ecosystem where the for-profit businesses support our nonprofit businesses. You know the list: JACK Construction, Aspire Outdoors, Aspire Daly, Naima Ventures, JACK Innovation, Inspo Productions, Black Cat 23.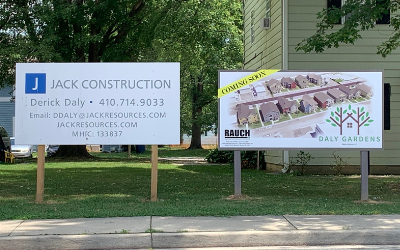 What we are able to do through those companies is, first, hire the minorities who actually live in the community we're serving and also provide assistance to other organizations. It's not just that we are trying to help ourselves, we're trying to help the entire community at large so that we all benefit.

We need to be able to create a sustainable model so that we are not dependent on outside help. That's what we are trying to achieve. To any black business out there I would say be as diversified as possible so that you have multiple income streams to be as self-sustaining as possible and to have a positive cash flow at all times.
TW: What are the barriers that Black owners face?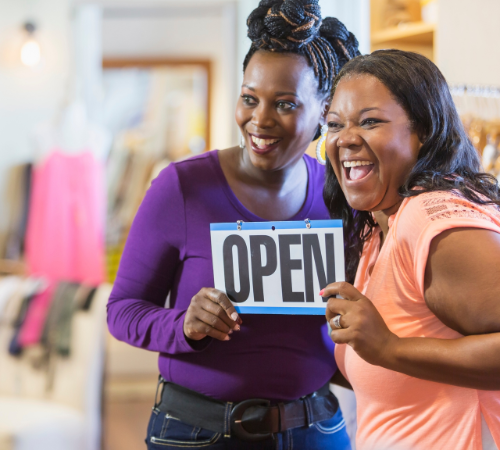 DD: The barrier that most Black businesses face is financing. Most Black owners know their trade, and they know their trade very well. Unfortunately, they don't know the system. They don't know how to create a company. They do not know how to file their taxes. They do not know the little things that you have to do.

They don't know all of that because unfortunately the school system I believe has dropped the ball in that type of training. We are talking about the struggles of Black businesses. You could say that's the struggle of all small businesses, but specifically that's where Black businesses fail. It's not because of their ability to do the work. It's having the soft skills to keep the business rolling.
TW: What are the opportunities for Black-owned businesses?
DD: There is plenty of opportunity. One thing they can do is get the MBE (Minority Business Enterprise Certification) from the State of Maryland and try to partner with larger companies on larger projects. What black businesses have to do is combine resources, make sure we are visible in the community, and put our work on display in areas that people can actually see.

Case in point is the Mount Pisgah Church project. Everybody knows that we are doing that project. We are trying to have as much Black owner participation in that project so people can see their work. Pete Bailey did our demo work. R S & J Excavation did our tree stump removal and some of our grating of the backyard. And we're using the social media platforms that we have to showcase all of the work.
TW: What's the advice you give your own sons?
DD: Where do I start? What I tell them is be a man of your word. Whatever you say matters. If you say something, do it. A lot of times people talk a lot but nothing happens. I talk a lot, but things happen. If you're not going to do it don't say. The problem that occurs is people overpromise and underdeliver. That's what I try to tell them. Don't do that. Just say what you can do and then do it.

From a financial standpoint, please just manage your money. Keep track of your money. At least yearly, put together a balance sheet and a profit-and-loss statement for yourself so you know where your money is going. Most people have no clue where their money is going. We live in the age of automatic withdrawals. Just be aware of your finances.
TW: How has Talbot County changed in terms of race since you've been here?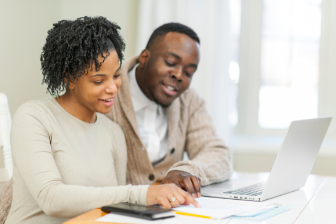 DD: I am a first-generation American. Where my parents come from (Montserrat), Black people are in charge. I've always had the ability to go back home and see people of my color in charge of government, in charge of banking, and other high-ranking positions. This experience has allowed me to push through in spite of the racism that I have experienced. I am not afraid to say what's on my mind.

What happens here is Black people feel like they have been beaten up so much they are overly cautious. They often don't see or take advantage of opportunities when they arise. They still remember the days when Black people had to go in the back of the Avalon or they had to pick up their drugs from the back of Hill's. Those days are over, but they are still remembering the days when they couldn't go in the front doors. They still feel the shackles of whatever happened to their grandmother or grandfather.

It's going to take time for them to take advantage of the opportunities before them. Through us, we want them to see that true progress is possible. We hope that by our example they will see that their dreams are also possible. When we open the Academic Center, we're going to offer opportunities for learning to everyone. Jim Clark once said to me, "All we are trying to do is save one child. One multiplier. If we can do that, we're saving a generation of kids."
RELATED: Building African American Minds
---
Never miss Talbot County Business News: Subscribe to Talbot County Economic Development and Tourism's Talbot Works newsletter here.