The Avalon Theatre is a star in Talbot County's crown of cultural jewels, but its impact extends far beyond the theatre's four walls.
"The Avalon Foundation is the largest arts organization on the Eastern Shore of Maryland," says President and CEO Al Bond, "but we think of ourselves as a community building organization that uses arts as the tools in our toolbox."
True to its mission of "fostering a strong community by creating accessible, uplifting arts, education, and cultural experiences that appeal to the interests of a diverse population," the Avalon Foundation makes a profound impact in Talbot County. In typical year, people enjoy its work 172,000 times creating more than $6.1 million in direct spending for the local economy.
Sweet, Sweet Music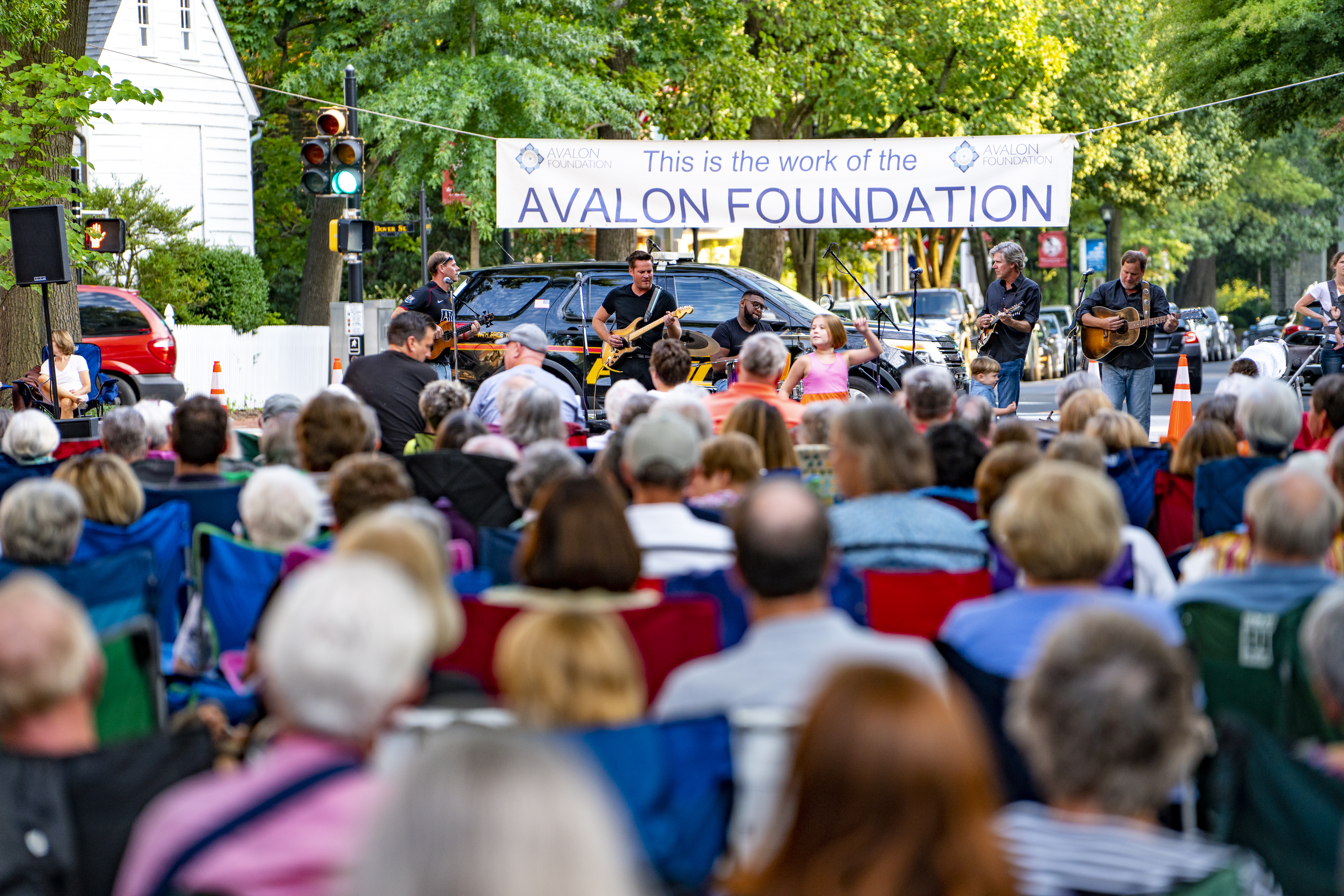 Widely known for performing arts programming, in a non-pandemic year the Foundation hosts more than 160 events in the Avalon Theatre and the Stoltz Listening Room, its second-floor, cabaret-style venue. The year 2022 marks the 100th Anniversary of the historic Avalon Theatre building, recently renovated to its former Art Deco brilliance.
"It all starts here in this building that turns 100 years old this year and is the cornerstone of our programming," says Avalon Foundation Director of Operations Jessica Bellis. "In a great year, we have more than 160 performances that take place within these four walls, both here in the historic Avalon Theatre and upstairs in the Stolz Listening Room."
During the pandemic, the Foundation erected the outdoor Stoltz Pavilion, a much-acclaimed music and performance venue. Constructed to reduce factors that drive infection risk while providing audiences with top-notch experiences, this venue hosted more than 90 events in its first season.
Outside These Walls
"One thing that makes the Avalon Foundation unique is that our programming extends far beyond these four walls," says Bellis. "We're enriching the lives of people, not just in this building, but beyond this building."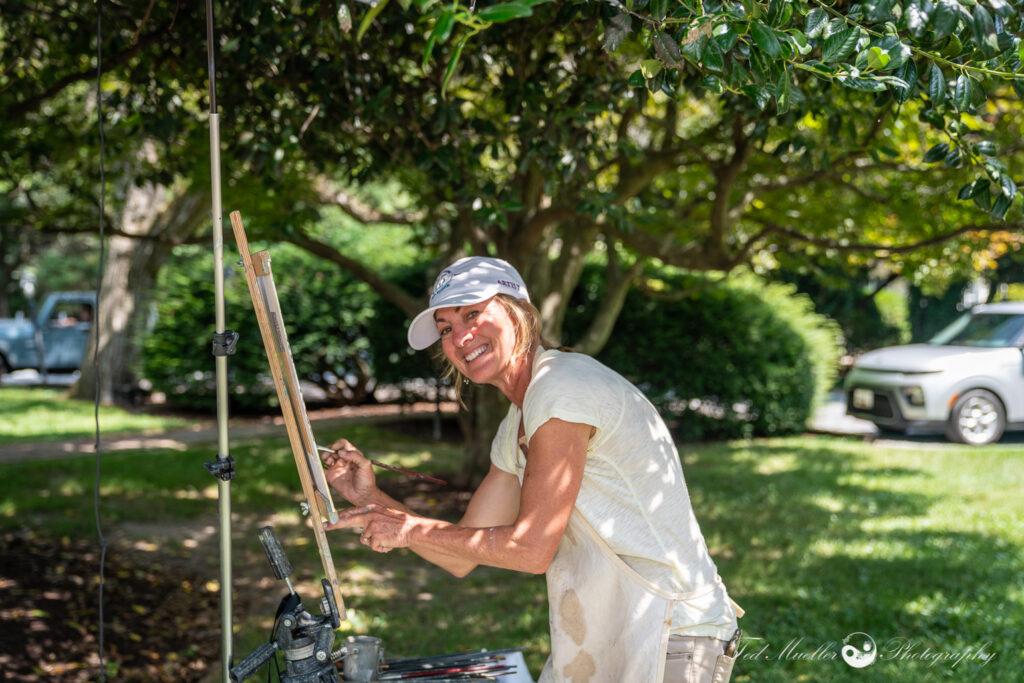 Plein Air Easton, the largest outdoor painting competition in the country, draws many of the finest outdoor artists from all over the world, as well as collectors who, in addition to buying art, rent hotel rooms, dine out and spend money in local stores during this 10-day event.
The Avalon Foundation's Jazz Club and Easton's Labor Day Jazz Weekend launches this year to present high-caliber jazz performances, building upon the success of its Monty Alexander Jazz Festival.
The Foundation's Easton Farmers Market highlights produce from local farmers and features live music 36 times each year. During the COVID-19 pandemic, when other farmers markets closed, the Foundation created a nationally recognized drive-through market featuring 30 vendors and serving about 400 cars each market day.
The Avalon Foundation houses and operates MCTV, the public access television and YouTube station, provides free access to local government meetings, concerts and other community programming. The Foundation also hosts community-building outdoor events including free street concerts, Easton's 4th of July fireworks, carnival and patriotic programing, and annual Multicultural Festival.
The Foundation's robust visual and performing arts programs in Talbot County Public Schools includes field trips, classroom workshops/residencies and afterschool activities, with an emphasis on meeting the needs of the underserved.
Rounding out its children's programs are its summer camps, Avalon Children's Theatre, and scholarship program for interested students regardless of their ability to pay. "This work goes unseen by most people, but is arguably the most important work the Avalon does," Bellis says.
Strengthening a Community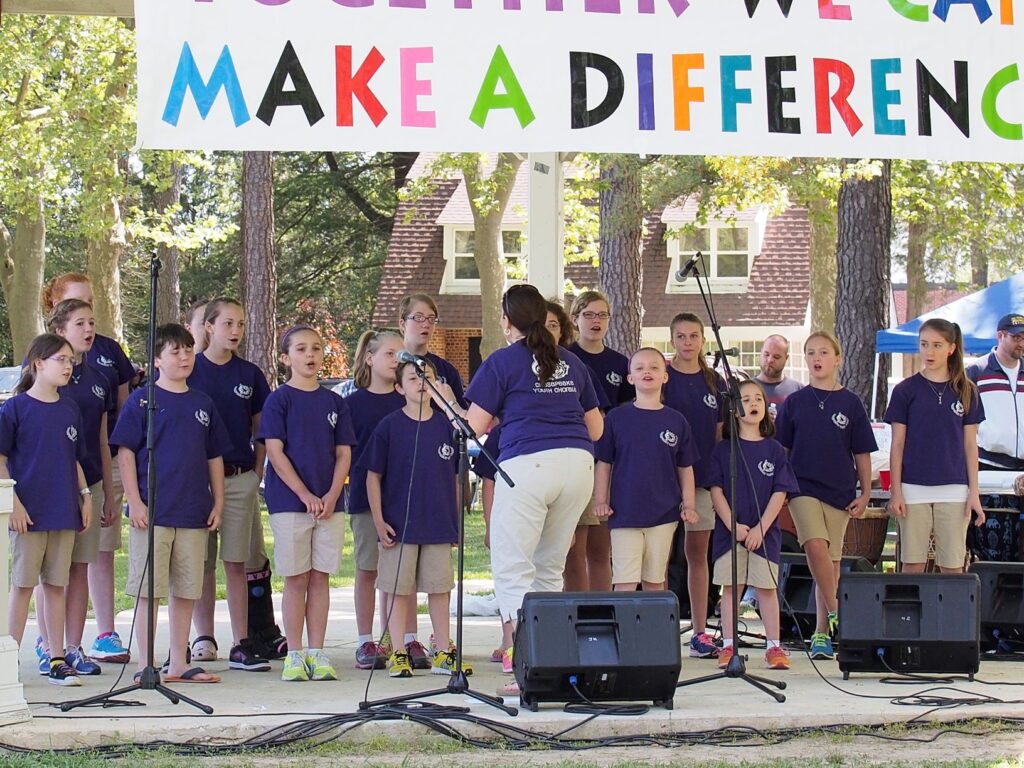 In addition to its arts programming, the Avalon uses the full weight of its staff and expertise to meet critical community needs.
Recent examples include staffing and housing the COVID-19 Vaccine Call Center for the Talbot County Health Department, hosting a vaccine clinic at its Multicultural Festival, and managing Feed the Front, an effort to deliver meals to first responders and healthcare workers during the Pandemic's peak.
"It is really about the partnerships that we can create," Bellis says. "The ability to have such strong, robust community partners who can come to the table, join their disparate resources together, and make really great things happen makes Talbot County an awesome place to be."
The Avalon Foundation will celebrate the 100th anniversary of its theatre in grand style this summer, even as they look to the future for opportunities to continue to make an impact in Talbot County.
"As you look forward to the next 100 years, you can't help but stop and give humble thanks to the people who have gotten us to where we are today," Bellis says. "Much of the building, including the theatre, is owned by the Avalon Foundation, which has a mission in part to preserve its legacy so this facility is well positioned to build community for the next 100 years."

____________________
Never miss an update: Sign up for Talbot County Economic Development and Tourism's Talbot Works newsletter here.