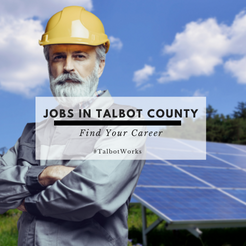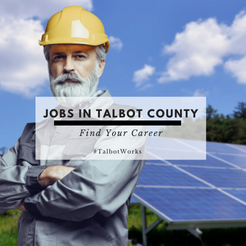 Employers in Talbot County are hiring! 
Aphena Pharma Solutions in Easton has many openings to fill, including:
Maintenance Technician
Packer
Production Supervisor 2nd Shift
Quality Associate
Chesapeake Bay Maritime Museum in St. Michaels has the following openings:
Building Maintenance Mechanic
Event and Group Services Coordinator
Festival Coordinator
Registrar
Grounds Maintenance Associate
Administrative Assistant Marketing and Communications
Events Support (part-time)
Easton Police Department is hiring Lateral and Entry Level Police Officers. 
Environmental Concern in St. Michaels is looking for a Nursery Technician and Nursery Sales Coordinator.
iFrog in Easton is looking for:
Digital Media Analyst
Copywriter
Account Manager
Inn At Perry Cabin in St. Michaels has openings for:
Night Auditor
Recruitment and Training Manager
Junior Sous Chef-Pastry
Server Assistant
Baker
Front Desk Champion
Paris Foods Corporation in Trappe has the following openings:
Accounting Analyst
Quality Assurance Tech
Freezer Associate 
Qlarant in Easton is searching for:
Call Center Specialist I – Medicare Parts C & D
Data Analyst – Entry Level
Medical Review RN – Medicare and Medicaid (Remote)
Robert Half in Easton is looking for an Assistant Controller and Cost Accountant.
Shore United Bank has openings in Easton for:
Branch Banking Representative
Management Trainee
Loan Review & Workout Officer
Soliant has jobs in Easton:
School Psychologist
SLP-CCC for Teletherapy
Travel MRI Tech Contract
Travel Telemetry Nurse
Respiratory Therapist
Talbot County Government has openings for:
Building and Codes Compliance Officer
Correctional Officer
Division Chief of Emergency Medical Services
Court Recorder
Inmate Programs Coordinator
Talbot County Public Schools is looking for:
Custodian
Instructional Assistant
Substitute Teacher
Admin Assistant
Computer Technician
Kindergarten Teacher
Music Teacher
Speech Therapist
The Nature Conservancy in Easton is looking for an Agriculture Conservation Specialist.
UM Shore Regional Health in Easton is looking for a variety of professionals, including:
Multi-Modality Tech II
Administrative Supervisor (RN)
Histology Technician
Registered Nurse Post-Acute – Rehab
Clinical Nurse Educator
Exercise Physiologist – Cardiopulmonary Rehab
For more listings, check out:
College Central Network
Chesapeake College uses College Central Network as its official job search and job posting service. The exclusive site can be accessed 24/7 at www.collegecentral.com/chesapeake.
Job Seekers, quickly apply to jobs and Internship opportunities posted exclusively for you, and search other opportunities via Jobs Central® and Intern Central®, national job boards.
Employers post unlimited jobs for free to talented student, alumni and community members
Android & iPhone smartphone app is available for download at com/app
 American Jobs Centers Network
The American Jobs Centers Network ((https://www.dllr.state.md.us/county/uppershore/) is a partnership between local workforce development agencies including the Maryland Department of Labor – Division of Workforce Development, Upper Shore Workforce Development Board, Department of Rehabilitation Services, and Disability Navigator.
The Talbot County American Job Center is located at 301 Bay Street, Suite 301 | Easton, MD 21601 (behind Acme). The phone number is 410-822-3030.
About Talbot County Department of Economic Development and Tourism
The mission of the department is to enhance and promote a business-friendly environment for current and prospective enterprises and to advocate for policies that support and strengthen the economic vitality of Talbot County. The vision the department sees for Talbot County is simple: Strong Communities. Empowered Businesses. Innovative Solutions.
If you own or operate a business in Talbot County, or want to start one, contact the Department of Economic Development and Tourism at 410-770-8000.