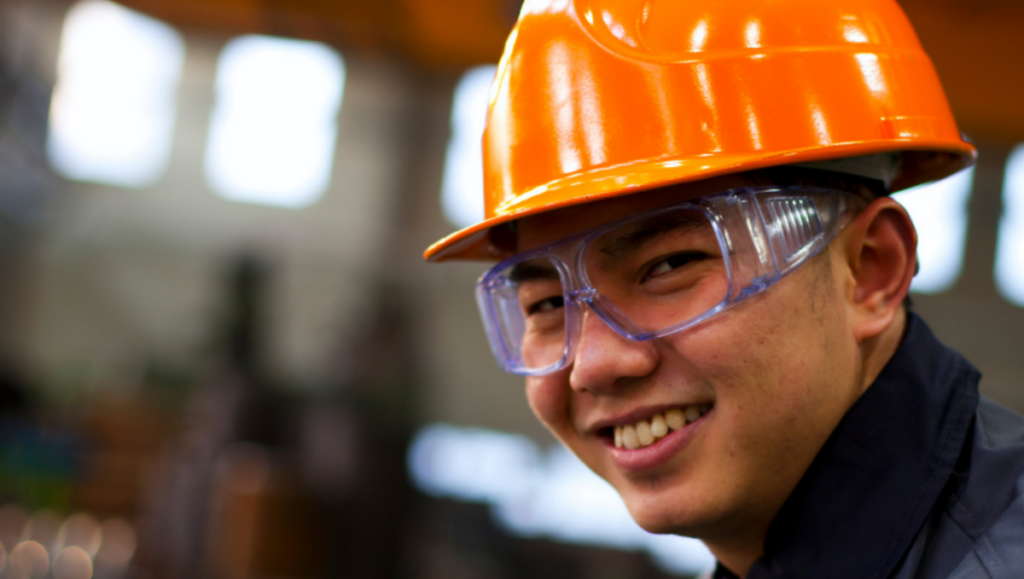 There are hundreds of job openings in Talbot County. Check out our listings from this month's highlighted employers find find your next career!
Acts/Bayleigh Chase in Easton is hiring:
Line Cook ($2,000 Sign-On Bonus)
Geriatric Nursing Assistant ($2,500 Sign-On Bonus)
RN or LN ($4,000 Sign-On Bonus)
Dishwasher ($500 Sign-On Bonus)
Life Enrichment Assistant
Home Services GNA/Scheduling Coordinator ($2,500 Sign-On Bonus)
Aphena Pharma Solutions in Easton has many openings to fill, including:
Maintenance Technician
Production Technician
Packer
Machine Operator
Quality Technician
Chesapeake Bay Maritime Museum in St. Michaels has full- and part-time openings for:
Shipwrights – Project Based
Riggers – Project Based
Grounds Maintenance Associate
Summer Camp Instructors
Marina Associate
Chesapeake Center, Inc. in Easton has openings for:
Administrative Assistant
Delegating RN
Direct Support Professional
Residential Supervisor
Drivers
Certified Nursing Assistants
Easton Utilities in Easton is looking for:
Purchasing and Inventory Clerk II
Easton Velocity Maintenance Technician
Experienced Lineman
Easton Velocity Installer Trainee
Summer Internship
Eurofins in Easton is looking for:
Staff Scientist
Assistant Scientist
Systems Developer
Senior Scientific Writers
Assistant Scientist Analytical Chemistry
Inn At Perry Cabin in St. Michaels has openings for:
Night Auditor
Activities Manager
Pool Attendant
Maintenance Technician
Host
Waterfront Concierge
Maintenance Supervisor
Qlarant in Easton is searching for:
Administrative Assistant/Operations Coordinator
Healthcare Data Analyst
Quality Assurance Engineer
Talbot County Department of Social Services is currently recruiting for the following positions:
Human Service Specialist
Administrative Specialist II
Social Work Superviser (LCSW-C)
Social Worker II (LMSW) – Child Protective Services
Social Worker II (LMSW) – Family Preservation
For more information and application instructions, contact Meloney Morris at 410-770-8857 or email Meloney.Morris@maryland.gov
Talbot County Government has openings for:
Accountant I
Correctional Officer
Machine Equipment Operator II & III
Accountant I
EMT/EVO
Recreation Program Coordinator
Senior Engineer
Talbot County Public Schools is looking for:
Computer Technician
Instructional Assistant
Judy Center Home Visitor
School Security Officer
Computer Science Teacher
Elementary Teacher
Music Teacher
Speech Therapist
Talbot Hospice in Easton has the following openings:
CAN-CMT Bull-Time Lead Night Shift
LPN Full-Time Night Shift
CNA Hospice Aide for Home Fare Full Time ($2,000 Sign-On Bonus)
RN Hospice One-Call After Hours Full-Time ($7,500 Sign-On Bonus)
Tidewater Inn in Easton has openings for:
Line Cook
Tidewater House Steward
Front Desk Agent
Banquet Captain
Housekeeping Attendant
UM Shore Regional Health in Easton is looking for a variety of professionals, including:
Inpatient Physical Therapist I
SH Food Service Associate
MS Decision Support Analyst Sr.
Environmental Service Technician
Registered Nurses
Facilities Mechanic
SH Nurse Midwife
YMCA in Talbot County is hiring:
Soccer Referee (Peachblossom)
Personal Trainer
Child Watch Assistant (Peachblossom)
Stay and Play Staff (Perkins)
Lifeguards
Birthday Party Host (Peachblossom)
YMCA Summer Program Staff (Perkins)
For more listings, check out:
College Central Network
Chesapeake College uses College Central Network as its official job search and job posting service. The exclusive site can be accessed 24/7 at www.collegecentral.com/chesapeake.
Job Seekers, quickly apply to jobs and Internship opportunities posted exclusively for you, and search other opportunities via Jobs Central® and Intern Central®, national job boards.
Employers post unlimited jobs for free to talented student, alumni and community members
Android & iPhone smartphone app is available for download at collegecentral.com/app
American Jobs Centers Network
The American Jobs Centers Network ((https://www.dllr.state.md.us/county/uppershore/) is a partnership between local workforce development agencies including the Maryland Department of Labor – Division of Workforce Development, Upper Shore Workforce Development Board, Department of Rehabilitation Services, and Disability Navigator.
The Talbot County American Job Center is located at 301 Bay Street, Suite 301 | Easton, MD 21601 (behind Acme). The phone number is 410-822-3030.
About Talbot County Department of Economic Development and Tourism
The mission of the department is to enhance and promote a business-friendly environment for current and prospective enterprises and to advocate for policies that support and strengthen the economic vitality of Talbot County. The vision the department sees for Talbot County is simple: Strong Communities. Empowered Businesses. Innovative Solutions.
If you own or operate a business in Talbot County, or want to start one, contact the Department of Economic Development and Tourism at 410-770-8000.