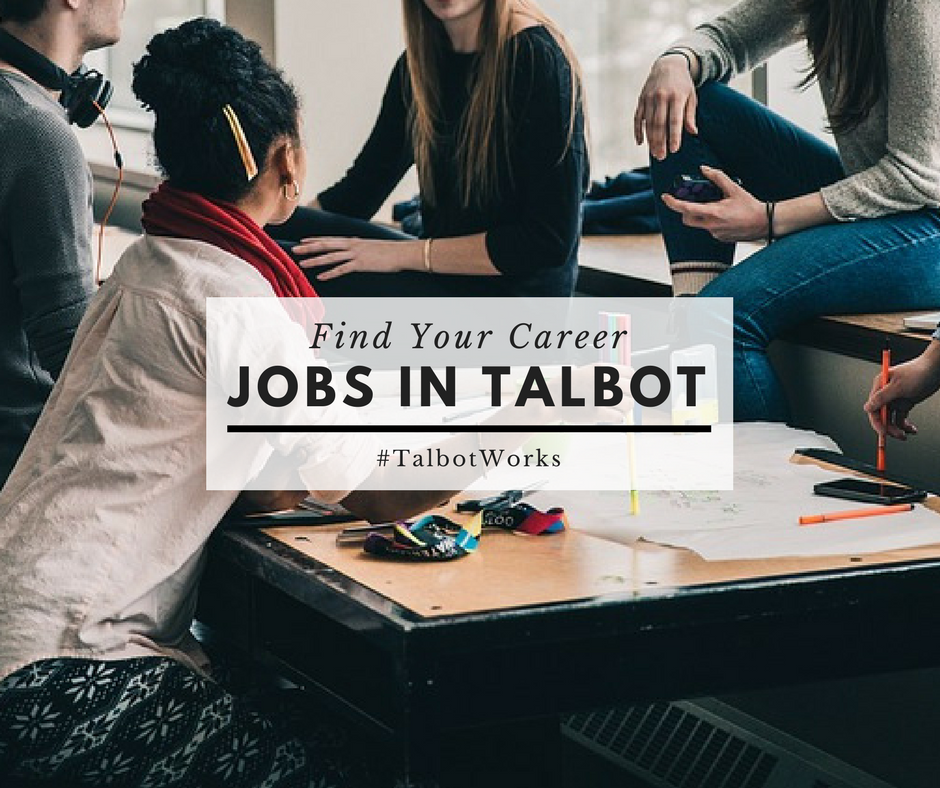 Several companies are hiring in Talbot County.
Below, you will find several jobs currently available in Talbot County. Click on the links to view and download PDF's of each position with instructions on how to apply.
Correctional Officer, Talbot County Government
Several Positions Open, Quality Staffing Services
Crawl Space Laborer, Eco-Pro Construction, LLC
Booking Clerk, Talbot County Government
Several Positions Open, Chesapeake Bay Maritime Museum
Pest Control Technician, Home Paramount Pest Control
Customer Service Associate II, Lowes
Several Positions Open, Genesis HealthCare
Several Positions Open, Chesapeake Center
HVAC Helper/Assembler, The Whalen Company
Branch Office Administrator, Edward Jones
Assistant Store Manager-Trainee, Walgreens
Executive Director and Several Positions Open, Candle Light Cove
Several Positions Open, Neighborhood Service Center, Inc.
About the Upper Shore American Job Centers
The Upper Shore American Job Centers provides a full range of assistance to job seekers and businesses. These services include a variety of employment and support resources to assist job seekers in achieving their employment goals.
Job seekers are able to meet with consultants to discuss career exploration, referrals to training programs, résumé preparation, and workshops to enhance job seeking skills and work readiness. Computers with internet access, printers, photocopiers, fax machines, telephones, and a variety of job search resource materials are available at each Job Center.
The Talbot County American Job Center is located at 301 Bay Street, Suite 301 | Easton, MD 21601 (behind Acme). Their phone number is 410-822-3030.
The American Jobs Centers is a partnership between local workforce development agencies including: Department of Labor, Licensing and Regulation – Division of Workforce Development, Upper Shore Workforce Development Board, Department of Rehabilitation Services, and Disability Navigator.