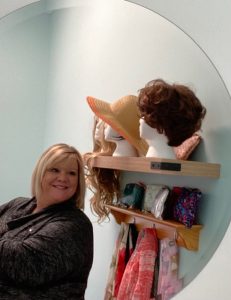 Cancer treatment can be hard not only on a patient's body, but also on their self-esteem. Losing hair, eyebrows, and eyelashes can be devastating during a time when a positive outlook is important to recovery.
Kim Hardesty, owner of Salon Inspire in Trappe, has partnered with University of Maryland Shore Regional Health Cancer Center for more than 20 years to offer free haircuts and wig fittings to cancer patients. She also teaches them how to apply makeup to compensate for lost or altered features.
"Kim has been a wonderful volunteer," says Patricia Plaskon, outreach coordinator at the Cancer Center. "She gives free haircuts, fits wigs, shaves patients' heads, and will give them their first haircut for free when their hair grows back. She knows how to talk to them and make them feel comfortable."
Hardesty began her journey as a volunteer with the American Cancer Society's Look Good, Feel Better program and received training on how to work with cancer patients. Today, she is one of the only stylists on the Eastern Shore trained to help them.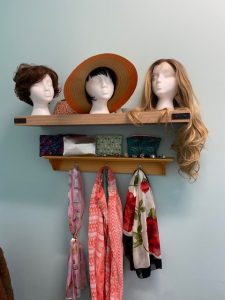 "It sounds like a small thing to someone who hasn't gone through losing her hair," says Hardesty, "but this service lets cancer patients keep a very visible part of themselves during a difficult time."
The long-time stylist has developed a method to make bangs out of a patient's hair that can be attached to hats and caps.  She also is involved in "Locks of Love," an organization that creates hair prosthetics for financially disadvantaged children free of charge.
While Hardesty has worked with patients in her shop for many years, she recently remodeled a room in her salon where she can work with clients privately. She calls it her Serenity Room. "I just want to give them a place to feel special," she says.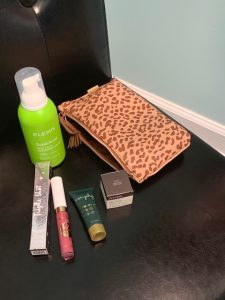 Heartfelt notes are among the mementos Hardesty often receives. "Kimberly is an extraordinary person who took time to think how devastating a cancer diagnosis can be," one grateful patient wrote. "Our appointment was only an hour, but it's an hour I will never forget. She treated me with the utmost dignity and respect as I was forced to take my first step in letting go of any potential of beauty.  Her act of kindness was no small thing."
To offer these services free of charge, Hardesty accepts donations of makeup, scarves, and other accessories that help cancer patients feel good about their appearance. Each client also leaves her shop with a free makeup bag filled with donated products.
For more information contact Kim Hardesty at Salon Inspire, (410) 476-6125, or the University of Maryland Shore Regional Health Cancer Center at (410) 820-6800.