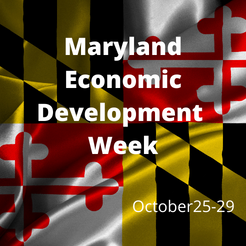 Economic Development takes center stage in Maryland October 25-29 when counties throughout the state celebrate the important work of economic development professionals.
In Talbot County, the partnership between the county's economic development and tourism team, businesses, and other organizations has created a vibrant, successful business environment in harmony with our beautiful area.
There's no better example of the success teamwork brings than to look back over the last year. Teamwork helped Talbot County businesses survive the challenges of the COVID-19 pandemic.
A Valuable Resource During Crisis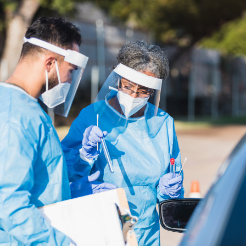 The pandemic demonstrated the crucial role county economic developers can play in support of the local business community during a crisis.
When Talbot County's Emergency Operations Center was activated in March of 2019, the Department of Economic Development and Tourism had  seat at the table and led efforts to support the local business community.
The department immediately established a page on its website dedicated to providing links to resources to help business survive and began actively distributing information to stakeholders. From financing to training, the COVID-19 page on TalbotWorks.org continues to provide a one-stop location where businesses and nonprofits can pinpoint resources. The department searches various sources of information daily, verifies them, and posts the information.
From March 2019 until June 2020, the department ran a weekly call with experts and dedicated blogs and social media posts to getting useful information out as quickly as possible. It also used direct emails to keep businesses up to date on the latest tools, publications, and other resources to help them operate during a health crisis.
Working hand-in-hand with partners, such as the Small Business Development Center and Maryland Department of Commerce, the department helped bring resources and advice to business so that they could pivot and remain viable.
Over the past 15 months, Talbot County Department of Economic Development and Tourism distributed almost $3 million in grants to local businesses and nonprofits.  The department also supported community efforts to take care of businesses and their employees, including spearheading programs as Feed the Front.
Eastern Shore Recovery Project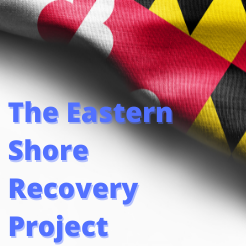 More recently, the department has teamed with other local economic and workforce development professionals and data visualization specialists from Salisbury University's Eastern Shore Regional GIS Cooperative (ESRGC) to apply for a $507,000 grant from the U.S. Economic Development Administration. Their mission: create data-driven tools that local governments, businesses, and organizations need to understand an economic crisis such as a global pandemic and to gauge the corresponding economic recovery.
The tools developed to date include a central website designed to introduce the project and house all of the products that currently have been developed. It also offers quick, easy access to key economic indicators and uses publicly accessible data from resources such as the U.S. Census Bureau, American Community Survey, and County Business Patterns. Data visualizations include interactive dashboards, web mapping applications, and interactive reports, in addition to key points and summaries.
Using information from the Maryland Comptroller's Office, the ESRGC developed a series of dashboards that show Maryland sales tax collections across years, across county boundaries, and across industries. Users can filter for fiscal year, region, and specific industry groups. The tax data visualizations correspond with a second line chart that shows the number of statewide COVID-19 cases and plots the influx of federal economic stimulus.
The local economic development offices in Caroline, Dorchester, and Talbot counties also administered a 50-question survey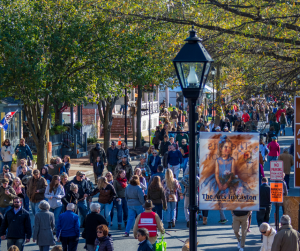 designed by Salisbury University's Business Economic and Community Outreach Network (BEACON). The survey will be repeated at regular intervals, and the data will be used to track business sentiment local and regionally, identify challenges facing the region, and assist in long-term planning and the development of public policy. ESRGC is currently developing visualization tools to showcase the survey results.
"The challenges and seismic changes of the past 18 months have tested the ability of businesses, nonprofits, and governments to adapt," says Cassandra Vanhooser, director of Talbot County Economic Development and Tourism. "Together the Talbot County community was successful. It's a testament to our culture, creativity, and grit. Economic Development Week in Maryland is a good opportunity to celebrate our successes and plan for the future."
For more information about Talbot County Economic Development and Tourism, visit TalbotWorks.org.