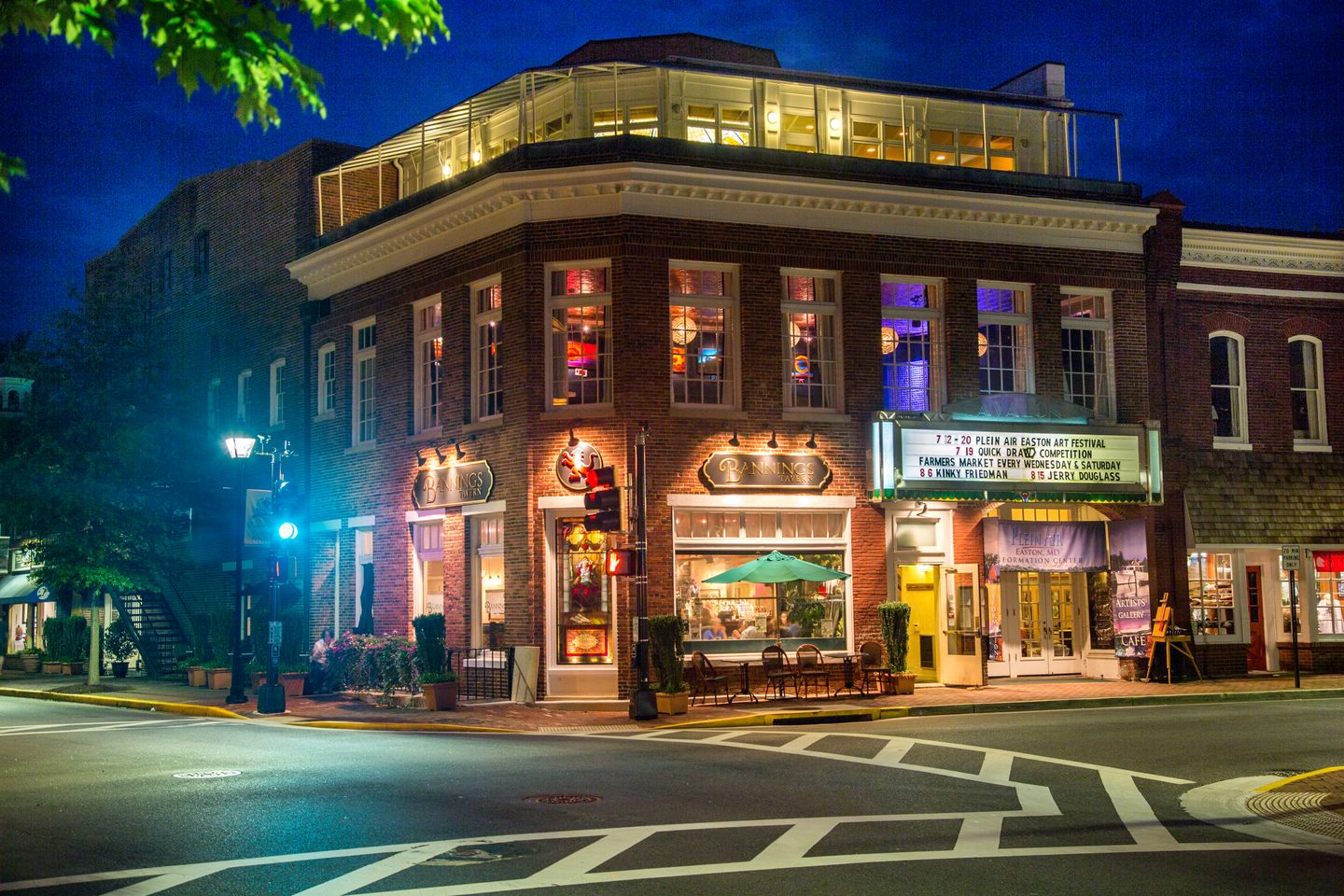 Easton, MD, Talbot County's county seat, was recently ranked #24 out of 550 'Micropolitan' Statistical Areas around the U.S. based on economic strength by POLICOM Corporation.
"Once looked upon as quasi-rural areas, a Micropolitan Statistical Area must have an urbanized area (city) with a population of at least 10,000 but fewer than 50,000. They must be at least one county, and most are. There are 550 Micropolitan areas." –POLICOM Corporation.
To determine the rankings, POLICOM measured 23 different economic factors over a twenty-year period (1997-2016) and created a formula to determine how an economy has behaved over an extended period of time. To read more about the methodology of the ranking, click here.
"It comes as no surprise that Easton ranked so highly," says Sam Shoge, Talbot County Economic Development Coordinator. "Easton's economic strength is clearly reflected in the unique products our businesses make, the fact that we are home to most of the regions financial institutions, and we are a retail hub."
When factoring in major upcoming projects such as a new, $350 million dollar hospital and a new business park, coupled with the major economic driver of Easton Airport and Easton's ranking as a top 10 small town for its cultural scene, it is clear that Easton–with continued strategic growth and investment–will continue to be an economic engine for Talbot County and the mid-shore region for years to come.
Other Maryland Ranked Micropolitan Areas
#24: Easton
#133: Salisbury
#265 Cambridge
#356: Cumberland
About POLICOM Corporation
POLICOM specializes in studying the dynamics of local economies. From its research, it determines if an area is growing or declining, what is causing this to happen, and offers ideas and solutions to communities to improve the situation.
The economic strength rankings are created so POLICOM can study the characteristics of strong and weak economies. The highest ranked areas have had rapid, consistent growth in both size and quality for an extended period. The lowest ranked areas have been in volatile decline for an extended period.
POLICOM has created economic strength rankins for all Metropolitan Statistical Areas since 1996 and all Micropolitan Statistical Areas since they were classified in 2002.