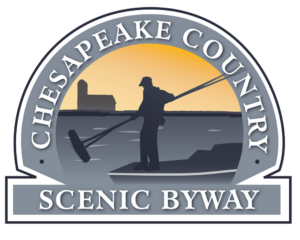 A roads system that stretches more than 400 miles from Chesapeake City to Crisfield and winds through every county on the Eastern Shore was recently named an All-American Road by the U.S. Department of Transportation.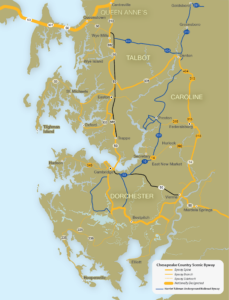 The Chesapeake Country All-American Road was one of 49 additions to the America's Byways collection, including 15 All-American Roads and 34 National Scenic Byways in 28 states. These new designations were the first since 2009 and were made possible by Public Law 116-57, sponsored by Maryland Senator Ben Cardin, requiring the U.S. Secretary of Transportation to solicit and accept nominations to the National Scenic Byways Program.
"The Chesapeake Country All-American Road weaves together some of the very best historic and natural landscapes that Maryland has to offer, and its recognition by the National Scenic Byways program helps secure its status as a treasured resource that will to flourish into the future," Cardin says.
National Scenic Byways and All-American Roads designations are awarded based on a region's archaeological, cultural, historic, natural, recreational, and scenic qualities. The rigorous nomination process takes months, and sometimes years, to complete.
"The Chesapeake Country byway's internationally significant cultural heritage and outdoor recreation experiences help make Maryland's Chesapeake Bay a unique and exciting place to visit," says Maryland Commerce Secretary Kelly Schulz. "Throughout the challenging nomination process, the nomination committee, comprised of a number of tourism partners, state agencies, and local county tourism offices, worked together to maximize this opportunity to showcase the byway as one of the best driving tours in the country."
Before the recent All-American Road designation, only part of the Chesapeake Country route from Kent County to Queen Anne's County was considered a national scenic byway. The part of the road that includes Talbot County was a state scenic byway.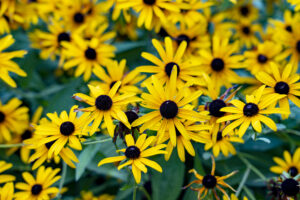 The Mid-Shore section of the Chesapeake Country Scenic Byway was designated by the State of Maryland in 2000. The byway enters Talbot County at Wye Mills and exits at the Choptank River before crossing the bridge into Cambridge. In addition to winding through Easton and Trappe, the route also branches out to include St.Michaels, Tilghman Island, and Oxford.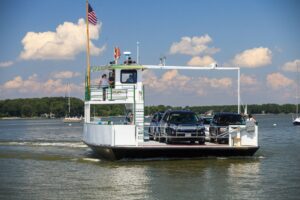 "The All-American Road designation simply tells people what we already know. The Eastern Shore of Maryland is a very special place," says Cassandra Vanhooser, director of economic development and tourism for Talbot County.
"Not only is this national designation a source of tremendous community pride, it will help us present our assets in such a way that visitors can more easily experience them. I call that a win for everyone involved."