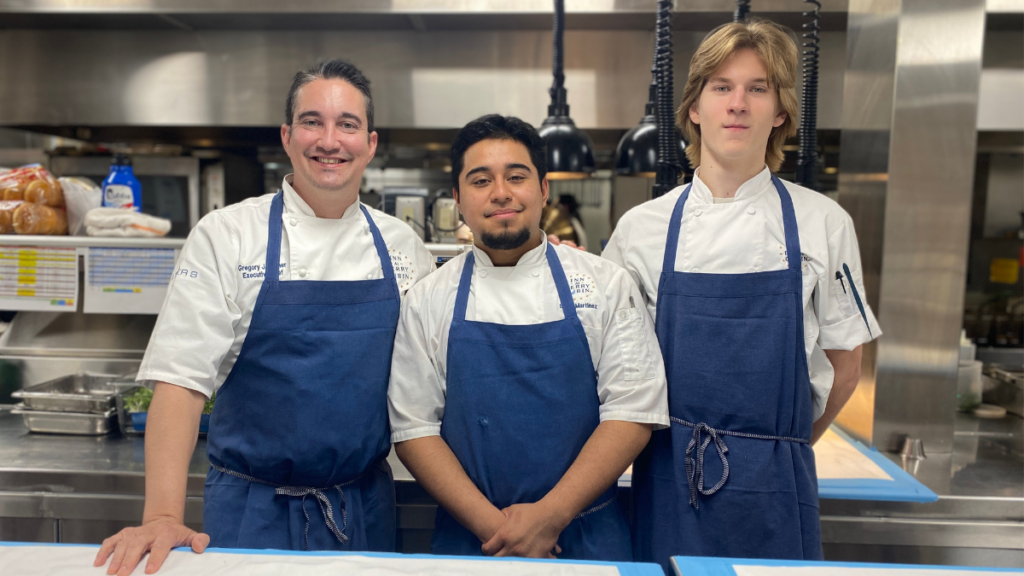 Chef Gregory James knows a thing or two about working your way to the top.
The Wisconsin native started his career at Wendy's Old-Fashioned Hamburgers when he was just 15 years old and by 17 was the night shift manager. From his parent's restaurant to the Culinary Institute of America to Charlie Trotter's in Chicago to The Inn at Perry Cabin, James has succeeded by working harder than anyone else.
In late March, James was named Chef of the Year by the Restaurant Association of Maryland, adding another accolade to his long list of accomplishments. He also owns Josef's Sweets in Easton. Still, James is not too busy to help train the next generation of chefs who will someday take his place in the kitchen.
"The apprenticeship program especially works for me when I have students who are dedicated to the craft, who are dedicated to learning," James says. "I prefer bringing in people who are younger and greener because I can teach them my ways. I personally don't take shortcuts at all, and I try to teach the team the same thing. Hard work beats talent almost every single time."
The culinary program at Easton High School is "a good stepping stone" to working in a professional kitchen, James says, but there is a vast difference between the classroom and his kitchen.
"It's like going from tee ball to the big leagues in one leap," James explains. "Luckily we are structured enough and there are enough people who work a station that we can help. We're willing to work with you to get you up to speed. If I see you are struggling on a station, I can move you around."
Not only does Perry Cabin hire apprentices from Easton High School, they bring in interns and apprentices from the Culinary Institute of America and from around the world via the J-1 visa program.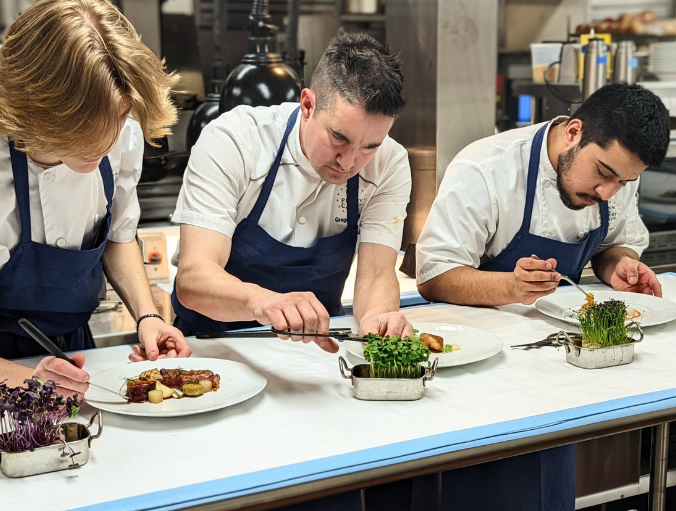 "We couldn't run the kitchen without these students," James notes. "Without them, we wouldn't have enough workers. When you eat at the Inn at Perry Cabin, the expectations are very high. Every piece of meat, every garnish, every bite has to be perfect. It takes that extra several sets of hands to make sure it goes well."
While the apprenticeship program is good for employers, it can be the chance of a lifetime for young people. "Putting Inn at Perry Cabin on a resume is a huge thing for them," James notes. "During a service, we have upwards of 10 people in the kitchen. We have two or three times what any other kitchen would have. Come April 1, we will have 38 people working in this kitchen."
To those who say they don't have the time to take on an apprentice, James says, "That's ridiculous. Everybody here is looking for people to work. If you can't take the time to train the future, then you are already relegated to the past. I have two gentlemen here today who would not be in the workforce today if not for this program. I would not be able to build my kitchen without staff."
A Career in Cooking
Elmer Martinez of Easton has been an employee at the Inn at Perry Cabin for more than two years, where he began as a youth apprentice. He was enrolled in the culinary program at Easton High School when his teacher, Linda Brown, encouraged him to sign up for the program. He continues to work in the kitchen with James and his teams and was just promoted to junior sous chef.
"For me personally, it has been a great program," says Martinez. "The best thing has been the opportunities that Chef Greg has given me, the connections I have been able to make, and just being able to learn from everyone."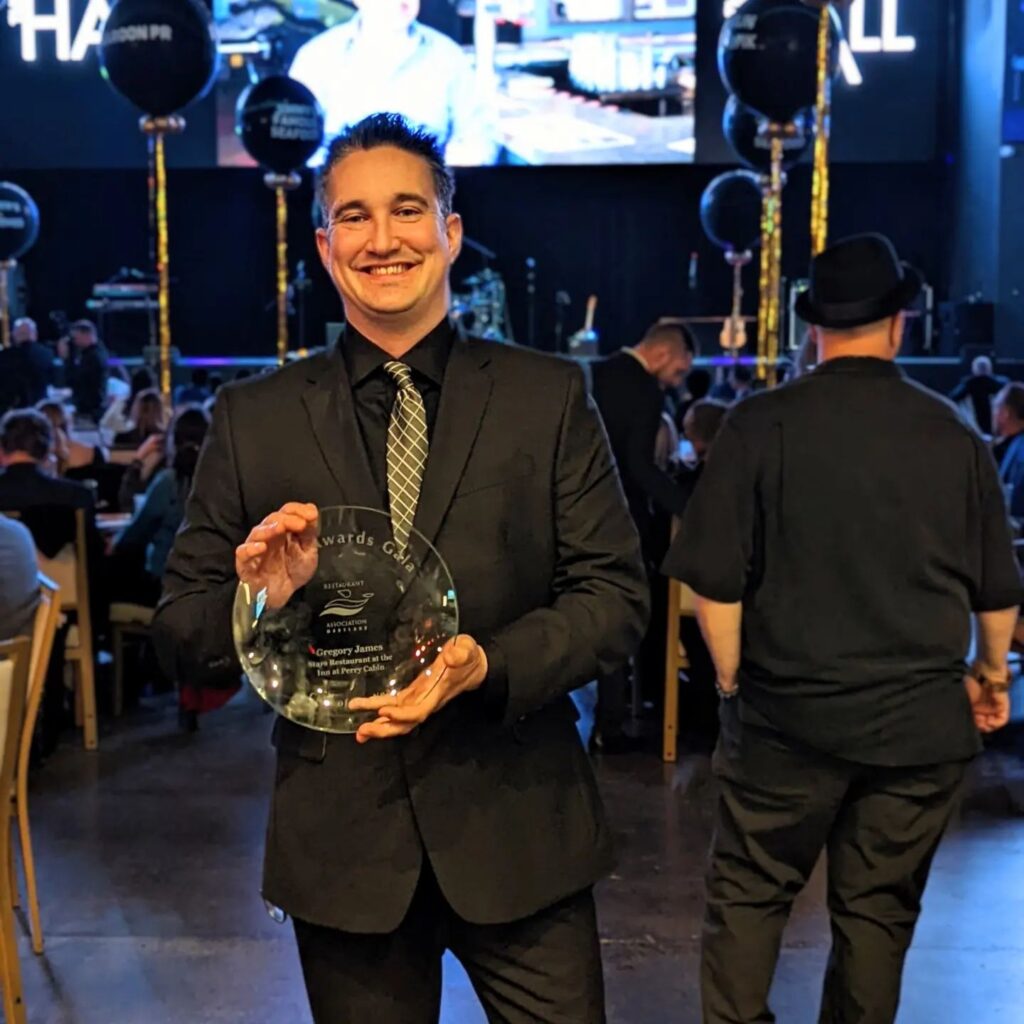 Martinez says he'll move on to other kitchens someday. He dreams, too, of owning his own restaurant where he will have a small, close-knit team of his own to shepherd and grow. It will be fine dining, "It has to be fine dining." But he is still learning and experimenting with flavors, and for now, is thrilled to be training in the kitchen at Perry Cabin.
"I want to learn as much as I can and soak up as much as I can from Chef Greg and all of the incredibly talented chefs here," Martinez says. "The more I work alongside them the more I learn and the more I grow creatively and the more I can expand."
His parents are proud of him, but at first they weren't certain of his commitment. "They thought I was just going to try it for a few months, which made it a little bit tough, even just getting here," he explains. "Now that they have seen the hours that I put in and the work I have been able to do, I can definitely say they are proud of me."
More Than a Job
Matt Cauffman, a senior at Easton High School, started his apprenticeship just six months ago, but he's already fascinated by the inner workings of a professional kitchen.
"I love the way it feels like a team, like a puzzle," Cauffman says. "It almost falls apart if you are missing a certain part of this team."
That's not to say that getting started at Perry Cabin was a piece of cake. "Matt had a deer in the headlights look his very first day," James says with laugh. "It was a very busy day, and I'm kind of tough love in the kitchen. I thought, 'There's no way this man is coming back.'"
It's true Cauffman didn't come back for a while. He already had a summer job and his apprenticeship didn't start until the fall. The two both laugh about it now, and Cauffman feels like he has found his career path.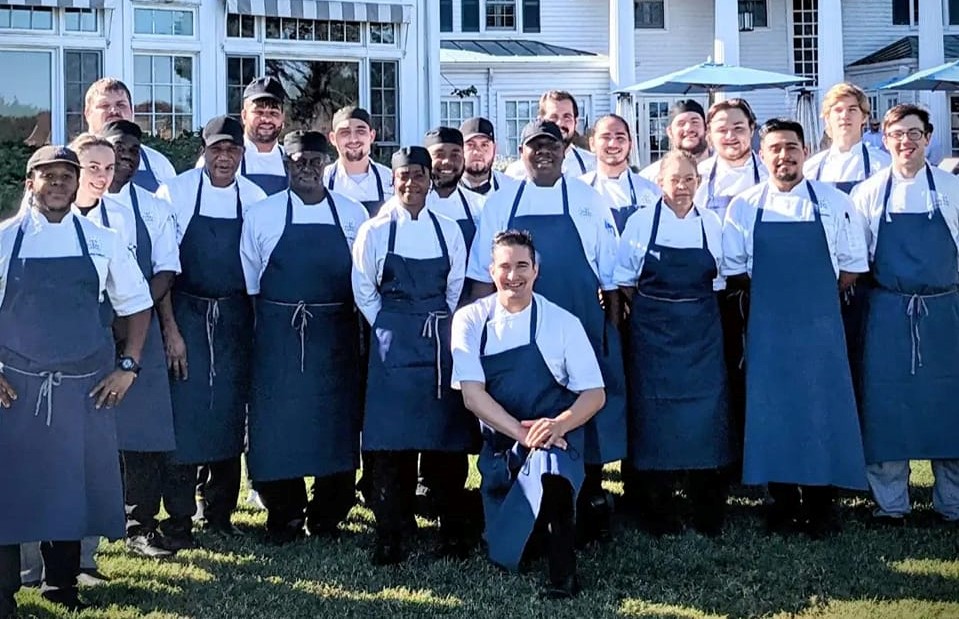 "I always liked cooking, and I watched a lot of cooking shows when I was younger," he explains. "It always piqued my interest. With the culinary program, I realized I really like the work, and it was something I could put my time towards. It's something I enjoy doing."
Cauffman says he may branch out in a few years, but for now, he's content to see where this career path leads. He's working his way through the stations in the Perry Cabin kitchen and has already started to cook more hot food for the guests.
"If you enjoy coming to work every day, it doesn't feel like a job," Cauffman says wisely. "That's the thing I enjoy most about it."
Knowledge is Power
Both Martinez and Cauffman agree apprenticeships should be promoted more – and at an earlier age — within the school system.
"There were a lot more opportunities that I saw when I looked into the apprenticeship program," Martinez notes. "I was already a senior within my graduating class. A lot of people I knew were either already doing something else, either going to school or looking for something within the workforce. They could have been in a program that they would have loved."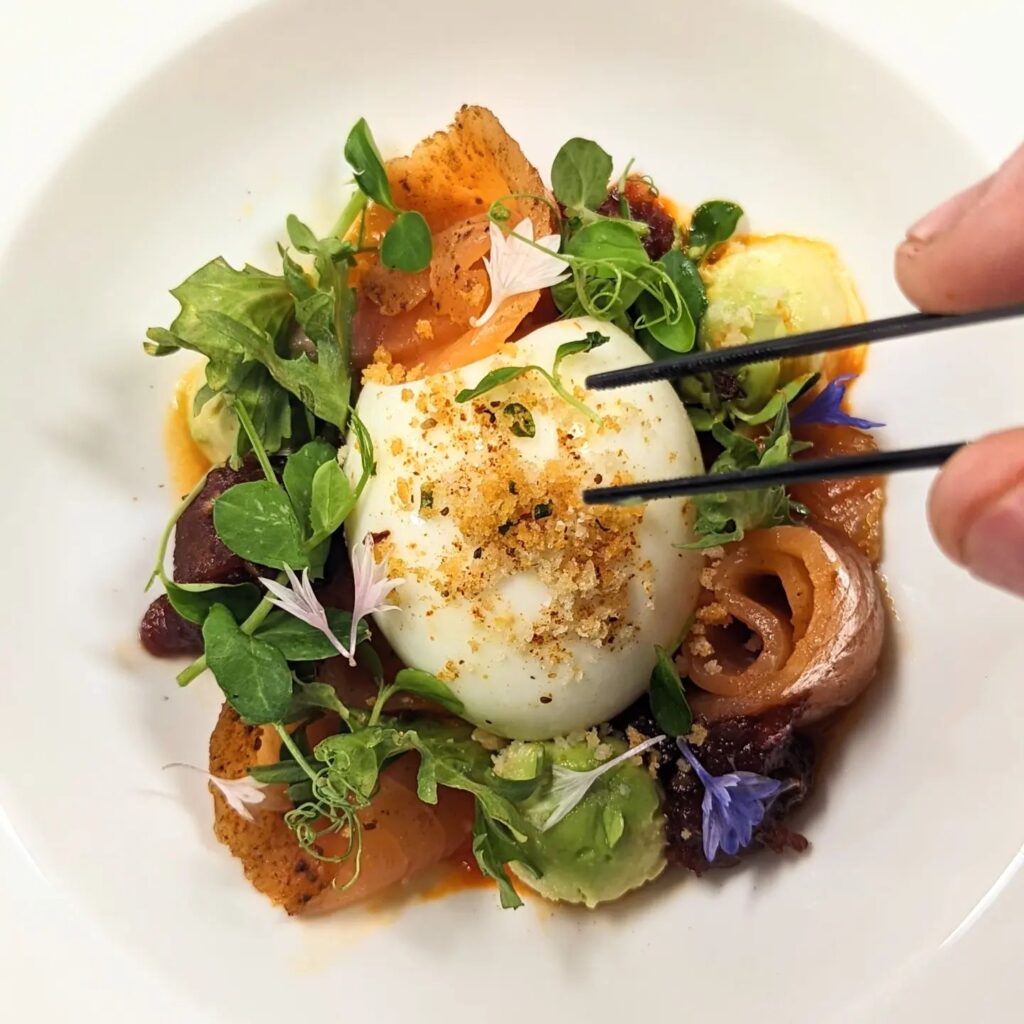 One of the best things the program teaches, Cauffman says, is a great work ethic. "You have to manage your time between schoolwork, classes, and coming to work for extensive hours," he explains. "You have to dedicate yourself to it. It has taught good work ethic, which I think is good for a lot of young people. They definitely need to promote it more in high school."
James admits that culinary school opened doors for him, but he thinks on the job training is just as valuable. "It got me in all of those great restaurants," he says, "but it starts you heavily in the hole. Too many people go to college without knowing what they want to do. Then you paid all of that money, and for what?
"To go to culinary school would cost over $100,000 for a 21-month program. I would rather see people start with the apprenticeship program, work with us, and then become a junior sous chef, and then a sous chef. When people realize the cost value, I think apprenticeships will become more popular."
As for Martinez and Cauffman, their teacher could not be prouder. "It's been awesome to see them blossom into the young men they have become," James says. "They could go into any kitchen in this region, and I would feel proud of the work they would do there."
______
The Youth Apprenticeship Program is a partnership between the Maryland Department of Labor and the Talbot County Public Schools. For more information, visit mdapprenticeship.com. To register your business, email Bob Zimberoff, the Eastern Shore's Apprenticeship and Training Navigator, at robert.zimberoff@maryland.gov.