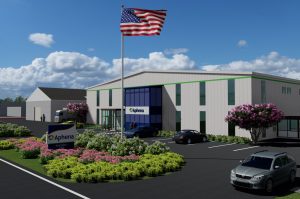 Company Adds 156 Employees Since January 2020 and Is Still Recruiting
Aphena Pharma Solutions Inc. is proud to report that as part of the recent major expansion and renovation of its Easton, Maryland, campus, the company has also substantially increased its number of employees.
Since January 2020, the facility has hired 156 additional hourly and salary employees, for a total 66% employment growth, with continued hiring underway.
"Aphena is still recruiting aggressively to add employees to our ranks in Easton," said David Fidler, VP/GM of Aphena's Maryland facility. "We're running ads, partnering with community leaders, attending community events, and offering 90-day retention bonuses to get the word out."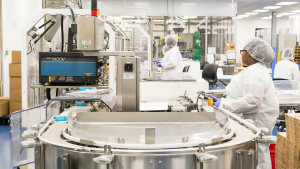 The hiring began in early 2020 after Aphena purchased two adjoining facilities, creating a large, 27-acre pharmaceutical manufacturing campus. The $7 million expansion, renovation and equipment investment added growth capacity and high-end blending and packaging areas.
"The future is looking outstanding for Aphena in the new Maryland operation," said Eric Allen, EVP of Sales and Marketing at Aphena. "We have enjoyed the community growth support and getting to know our new staff members over the past several months, and we're excited to welcome many more aboard as we continue hiring into the foreseeable future."
Aphena Pharma Solutions is an industry-leading organization providing contract manufacturing and packaging for the pharmaceutical, consumer health, biologics and medical device markets. With two separate FDA- and DEA-registered locations in the U.S., Aphena handles solid dose, liquids, gels, creams, ointments, foams, suspensions, and lotion-based products.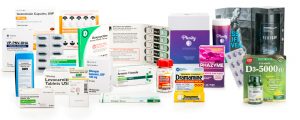 Aphena meets and exceeds FDA standards for 21 CFR, Parts 111, 210, 211 and 820, and is DEA (CII-V) licensed; cGMP compliant, ISO 13485:2016 and 9001:2015 (BSI); UL Certified; and USP verified.
For more information about Aphena, visit www.aphenapharma.com or call (931) 372-2041 or 1-866-465-4506. To find out more about Aphena's career opportunities, please visit aphenapharma.com/careers.