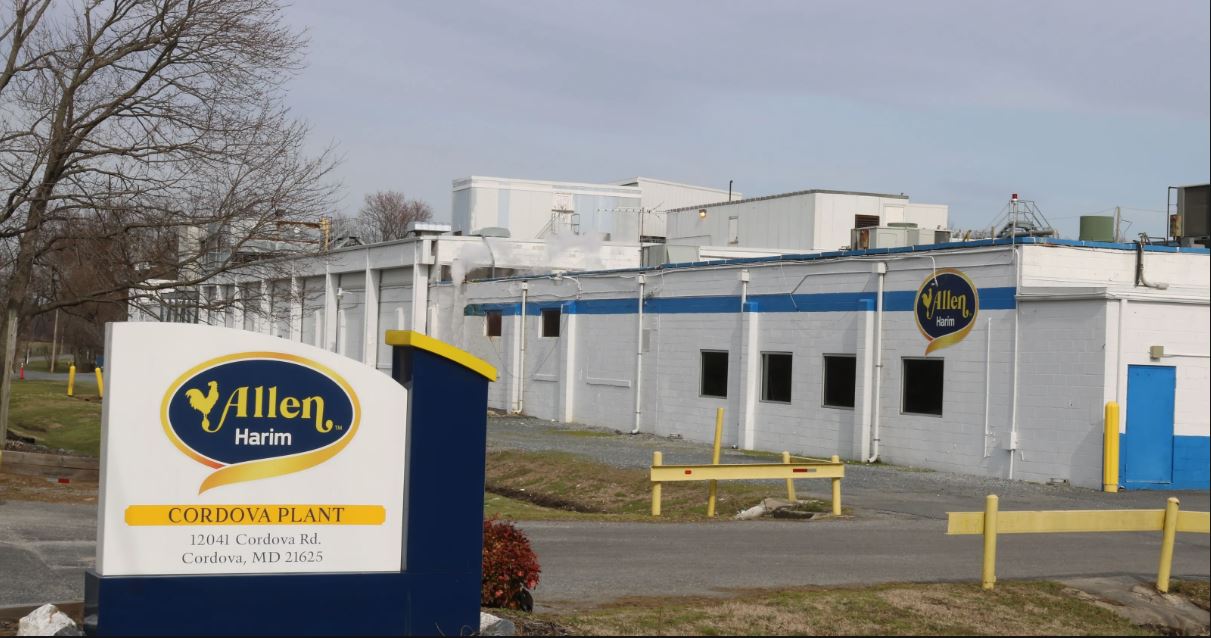 American Aquaculture Holdings, LLC announced today that it has acquired the Allen Harim poultry processing plant in Cordova, Maryland, and will develop a state-of-the-art vertically integrated aquafarm at the facility.
The US-based company has more than 35 years of global experience in the value-added seafood industry. The globally-based partners plan to work with local and state government and academia to utilize the latest aqua-farming technology.
The 80-acre parcel located just off Maryland Route 404 includes a 126,000 sq. ft. building with cold storage, as well as a wastewater treatment facility that is currently permitted for water appropriation and discharge. The existing infrastructure and permits, along with the proximity to East Coast markets, make this an ideal location for this business and a benefit to the company.
"We are tremendously excited to be working with American Aquaculture Holdings on this project," says Talbot County Economic Development Coordinator Samuel Shoge. "It could reinvigorate the village of Cordova and send ripples through the surrounding region."
For updates on this project, log onto TalbotWorks.org or follow the Talbot County Department of Economic Development and Tourism on Facebook.