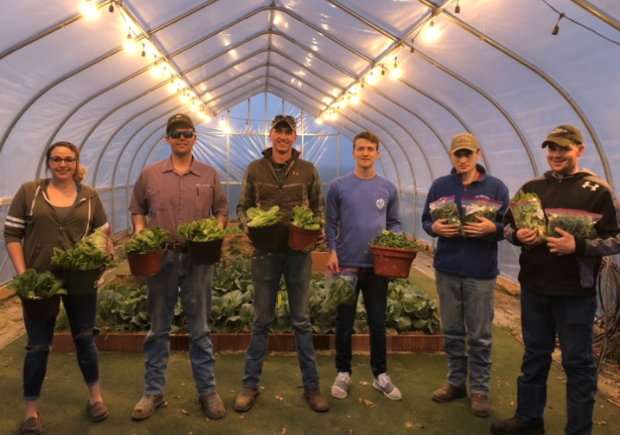 Instructor Nicole Barth is sowing seeds of opportunity with the agriculture program at Chesapeake College where she cultivates resources and grows students.
Armed with grants from the Rural Maryland Council, Farm Credit Foundation, and others, Barth is outfitting a greenhouse, erecting building for processing food, adding six planting beds with cold frames, adding irrigation and a hydroponic growing area, and will soon develop a small vineyard.
Additionally, Barth is adding horticulture and floral design to the academic mix through volunteers and adjunct instructors. She also offers classes in agriculture economics and marketing.
Chesapeake College is the only community college in Maryland to offer an associate degree in agriculture, which can prepare students for careers in farming, ecology, and the environment. Her program has grown from three students to more than 10 since the program began in 2015
Making Hay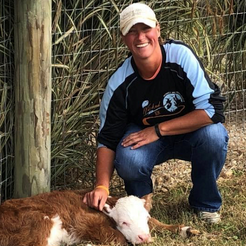 Community and students are the essential ingredients to her program.
"This program would not be what it is without community involvement," says Barth. "The mother of one of my students runs Monterey Farms and has been instrumental in showing what can be done in horticulture and floral arranging.
"And we have incredibly motivated students that bring interesting backgrounds and skill sets," adds Barth. "In fact, sometimes a student knows more about a topic than me."
Students in her Ag Mechanics class, which teaches electrical skills, carpentry, plumbing, welding, and engine repair, are providing much of the labor necessary to construct and outfit the facilities. They work under the careful supervision of experts, and all work is inspected by licensed professionals.
"They are getting their feet wet and gaining valuable hands-on experience," says Barth. "And I am learning a ton as well."
Bearing Fruit
The program offers a wide variety of classes. For instance, hydroponic farming allows people to grow plants in water and doesn't require a lot of acreage. This farming method is taking hold in urban areas, allowing food to be produced closer to where it is consumed.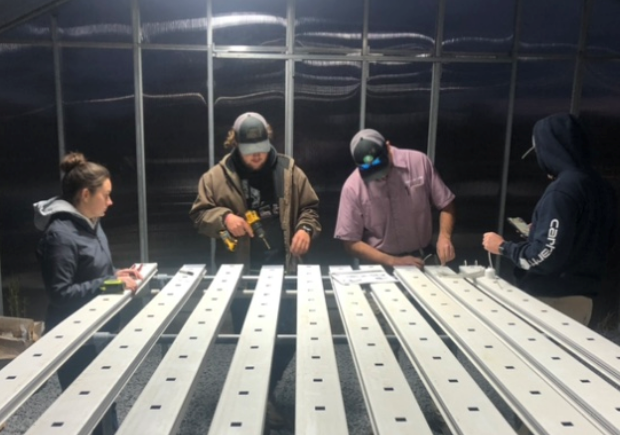 High tunnels, which are gaining in popularity with smaller farms, allows farmers to extend the growing season without the expense of a greenhouse. But a big benefit to Barth's students is that having a greenhouse and high tunnel allows students more time to work with and learn about plants.
Barth is especially excited about adding a small vineyard to her operation. Producing craft wine and beer is gaining a lot of interest among younger generations, and that's not lost on Barth.
Lucky for her, she's getting a little help from a local vineyard.
"The students will build the trellises with guidance from a vineyard manager who has offered his expertise," explains Barth, who says the vines are expected to arrive in March. "It's so cool to see the community support our programs. We couldn't offer this without their support."
Traditionally her students have come from farming families, but her goal is to attract students from a variety of backgrounds and get them excited about farming and sustainable food production. Slowly but surely, Barth is establishing strong roots to grow a successful program.
For more information, visit www.chesapeake.edu. The associate's degree program in agriculture is housed under Environmental Studies. https://www.chesapeake.edu/pathways/environmental-studies.