The redevelopment of Achievement Park by Development Real Estate Company (DEVRECO) continues to win accolades. The Maryland Economic Development Association (MEDA) selected Achievement Park as the winner of the Small Community Project category in their 2018 MEDA Award Program.
In 2011, DEVRECO purchased 14 acres of land including the former 200,000 square foot Cadmus building, a local medical journal printing facility that closed in 2009. DEVRECO saw an opportunity for the Cadmus building to serve as a hub for Mid-Shore medical practices and pursued the goal of revitalizing the former industrial building and grounds to serve as a state -of-the-art medical park.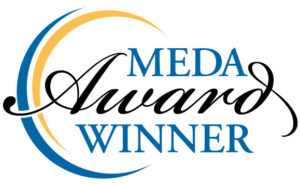 Click here to see the 2018 MEDA Award winners.
In order to accommodate the increased parking demand generated by a large group of medical practices, DEVRECO demolished 50,000 sq. ft. of the existing building to clear the way for increased parking capacity and to construct customer entrances. With major site work being done, DEVRECO was able to attract the attention of Shore Regional Health who acquired 60,000 sq. ft. of space for nine Shore Medical Group practices. DaVita Inc, one of the largest kidney care providers in the nation, soon followed.
Nominated by the Department of Economic Development and Tourism for exemplifying economic redevelopment done right, Achievement Park represents vision and creativity in the world of economic development. The residents of Easton and Talbot County now have access to a diverse range of physicians and medical services, all in a convenient location.
The revitalization of the Cadmus building into Achievement Park serves as a model for infill development. Infill development is noteworthy because it increases the tax base of a community while minimally stressing local infrastructure like roads and sewer.
Over 65,000 sq. ft. of space is still available to complementing and professional users.
Enjoy a video of Palmer Gillis, Co-Founder of DEVRECO, explaining the aquisition and visioning of Achievement Park.