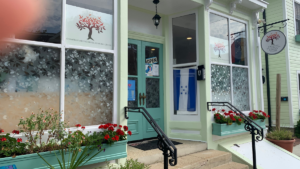 Most businesses owners will tell you that they've had help on the road to success. In Talbot County, the Chesapeake Multicultural Resource Center (ChesMRC) is helping people from different cultures become successful and engaged members of the community, and that includes entrepreneurs and business owners.
The Easton-based organization offers a variety of services, from after school programs to adult education. In the spring, ChesMRC added a new position — Hispanic outreach coordinator and community liaison.
Ingrid Diaz Lopez, a 23-year-old graduate of Easton High School and college student, connects various community organizations with the Hispanic community to help facilitate access to services. Part of her job is working with the region's growing list of minority businesses. We sat down with Ingrid recently to learn more about her work.
Tell us about the work you are doing with local businesses.
I am out in the community trying to build relationships with the businesses — getting to know them and seeing how we can help them and how they can help us. Whoever needs our help, we help them.
Sometimes when we do outreach about certain programs, we have flyers to give out.  We go to them and see if they can give them out. That is a good way to do outreach.
I worked at La Selecta in Easton for about four and a half years, and I met a lot of people there. They are the only store that sells fresh tortillas. A lot of people go there every day, and I got to connect with them.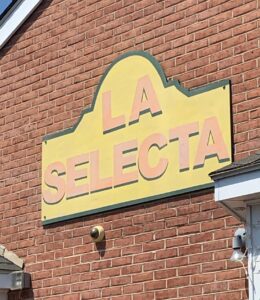 What are the greatest challenges for Hispanic businesses in Talbot County?
Every business is different, of course. Sometimes the language barrier is one thing. There are some people who want to start a business, but it is hard for them because they don't know who to go to for help. They need help with paperwork and education about how to start a business.
Inclusion can be an issue. There are a lot of things out there for businesses that just don't reach the Hispanic community because they are not included. Whenever there is something that is going to benefit businesses, think about including them as well.
What do you see as the greatest opportunity for Hispanic businesses to succeed?
With the stores, there are a lot of Hispanic people here and that is a good opportunity for them to sell to them. La Selecta, for example. They are the only ones who sell fresh tortillas, and that is really good for them. A lot of people here work long hours, and it is hard for them to go home and cook. Those people come in and grab some tortillas to help with dinner. With the bread, they make it every day and it is fresh. People like fresh.
People also like a place they can go and feel at home. In Hispanic-owned stores, they speak the same language. The stores often can get products that can be imported from other countries. People from that country find it helpful. Most of the retail businesses and restaurants are downtown so they're in a good place. A lot of people in this community don't have transportation so it's hard for them to go out.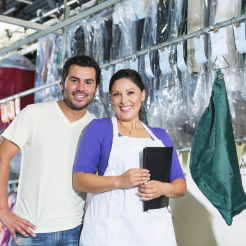 What are your goals in this job?
I want to get to know people. I want to just be able to help really. I want them to feel confident and know that I am here to help them — help them get the services they are seeking and to find what they are looking for. I would like to start here just because I know the need. It's a place people come because they know that were are going to help them.
Is there anything else you think people should know?
Racism is a thing we can still see. Some people see people in the Hispanic community as less than someone else. I never thought I would encounter it. Early on in high school, I never encountered it. But I didn't know the language very well then, so maybe I just didn't notice it. But recently I was at this gas station, in the car. A man wanted me to move, but I had not gotten my gas yet. He got angry and made a comment to another man that they should build the wall. I just ignored everything, but it does affect me. It makes me feel sad that there are still people like that. I just try to understand — maybe he had a bad day — and hope that one day things will change.