Choptank Community Health System has "community" in its name for a good reason — connecting with the community is at the core of everything they do.
A Federally Qualified Health Center, Choptank Health ensures  that quality healthcare is available to everyone. FQHCs provide an important safety net in rural communities like those on the Eastern Shore of Maryland.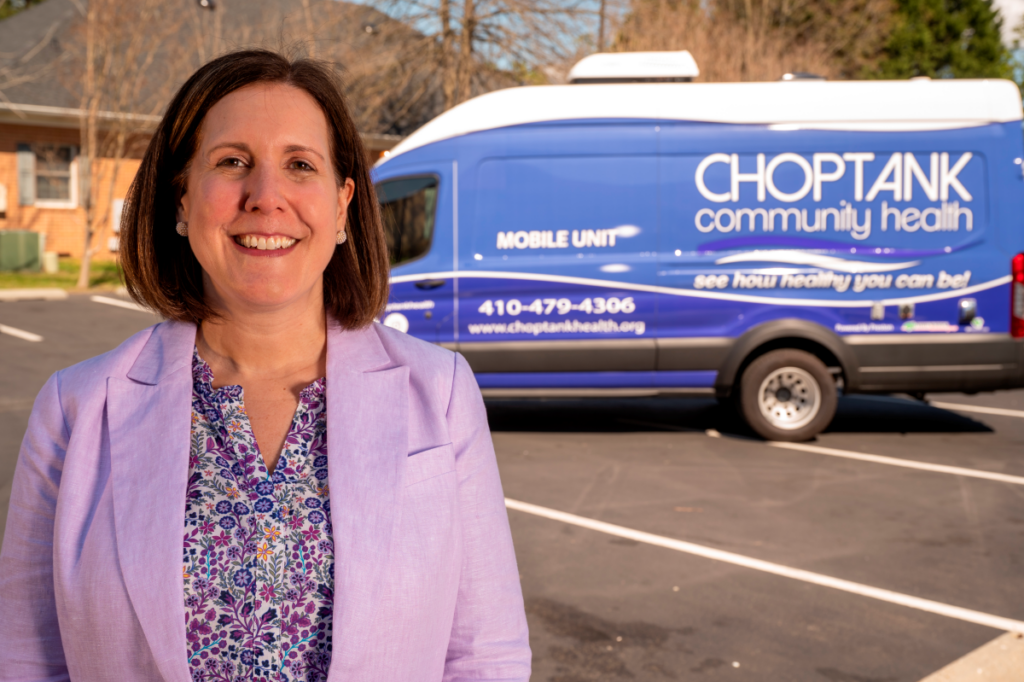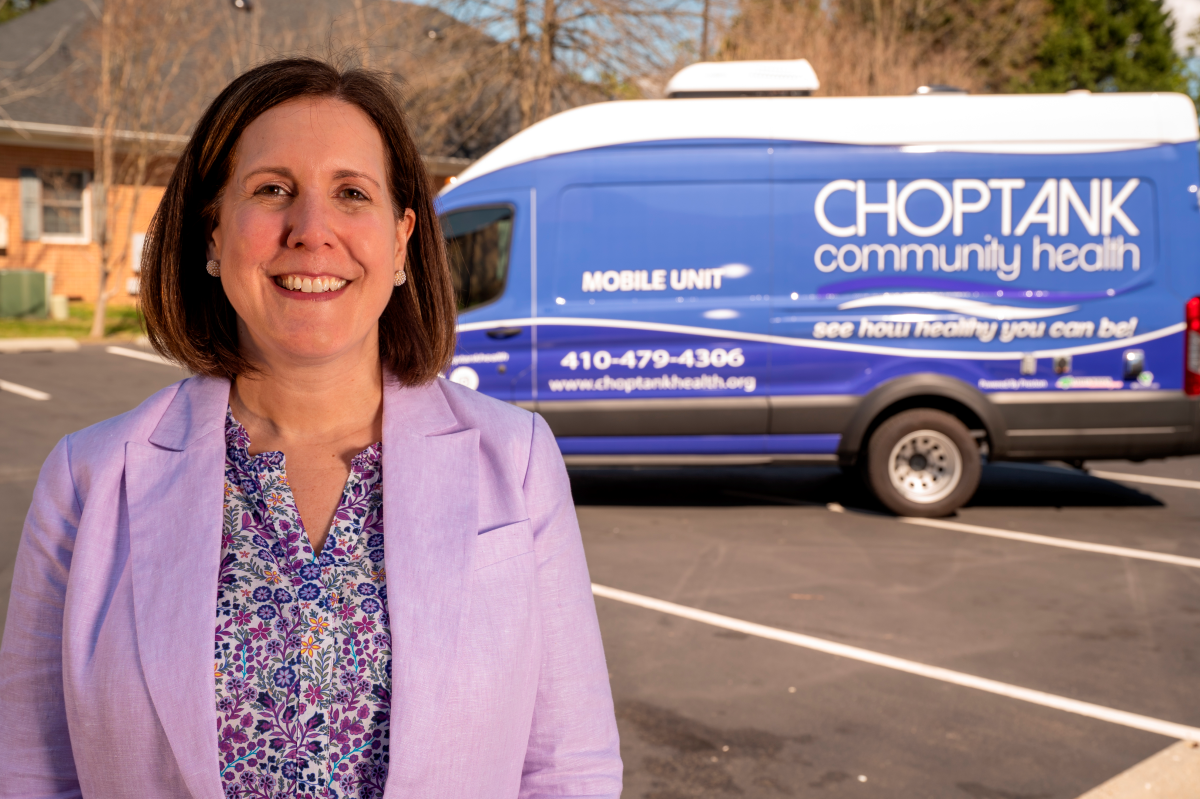 "As an FQHC, we work hard to reduce barriers that impact access to health care," says Sara Rich, president and CEO of Choptank Health. "A barrier might be location or geography, so transportation plays into that. Cost for care might be a barrier, so we offer a sliding scale for our patients based on family size and income. Language might be a barrier so we have interpreters available."
Headquartered in Denton, Choptank Community Health provides medical, dental, and school-based health care for children and adult patients in Talbot, Caroline, Dorchester, Kent, and Queen Anne's counties. It began serving the Mid-Shore in 1980, and in 2003, expanded into Talbot County when it opened the Bay Hundred Health Center in St. Michaels.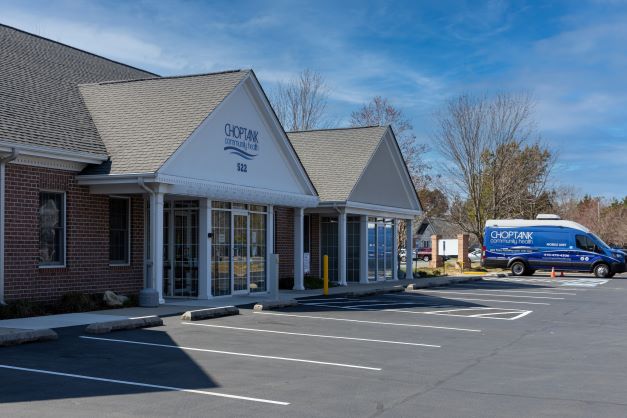 "We serve about 25% of Talbot County residents, and across our five mid-shore counties about 30,000 patients.  We have about 260 employees.  In Talbot County we have locations in St. Michaels, Tilghman Island, and Easton," Rich explains. "We've recently expanded our services in Easton to include not only pediatrics, but primary care, behavioral health, and women's health services, and that includes prenatal and on-site lab services."
Talbot County parents may know Choptank Health as the operator of the local School-Based Health Centers. Thanks to a partnership with the Talbot County Public Schools and the local Health Department that began in 2011, Choptank  provides medical and dental services for students and staff.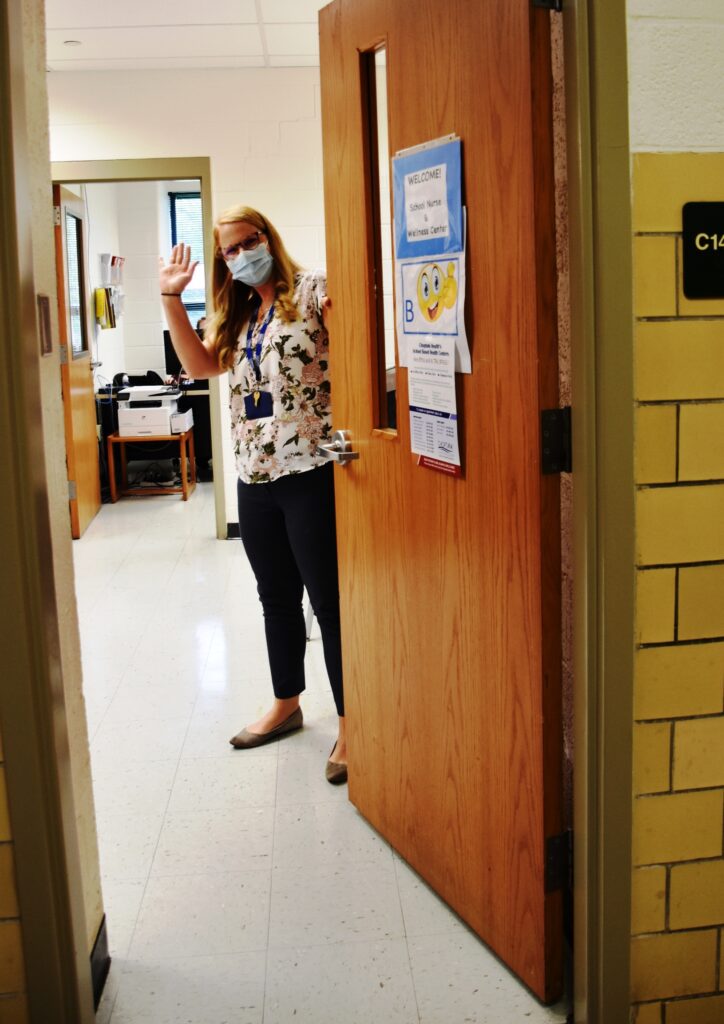 Choptank Health added a new health center at White Marsh Elementary School in 2022.  A primary care mobile health unit is also used as part of Choptank Health's school-based health center services. Behavioral health services and certified nutritionist education services will be offered for the 2023-2024 school year.
Community outreach is a priority for Choptank Health, especially for reaching individuals and families in the region's most rural areas. You'll find them at the annual Chesapeake Multicultural Festival, hosting migrant worker outreach events, and at locations throughout the Mid-Shore offering health screenings and more.
Building partnerships with other community-oriented organizations has been key to Choptank Health's success in Talbot County and the Mid-Shore region. When local agencies and community partners work together, the result is a healthier community.
For more information, visit choptankhealth.org.
---
Never Miss Talbot County Business News: 
Subscribe to Talbot County Economic Development and Tourism's Talbot Works newsletter here.